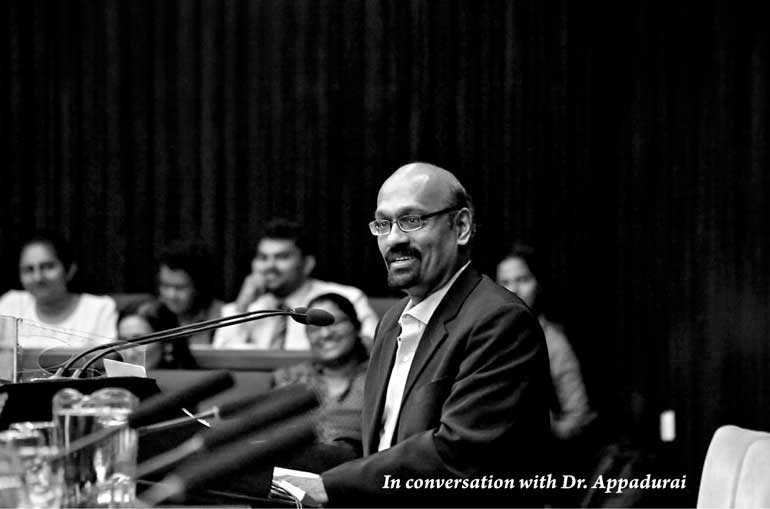 Recognising the critical need for private sector involvement in climate adaptation, Dilmah Conservation, in collaboration with Global Compact Network Sri Lanka and Biodiversity Sri Lanka, held a national dialogue on the threats, responses and opportunities presented by the changing climate on 31 July at the BMICH. We met Dr. Appadurai – Adaptation Strategy Head for the Climate Resilience Practice at World Resources Institute and the keynote speaker at the UNGC conference, to talk about bridging the environmental and social component in building climate resilience, the available opportunities for climate innovation for Sri Lanka and integrating adaptation practices into development processes at the national and community levels. Following are excerpts:
By Aysha Maryam Cassim
Q: Based on your research work on climate risk management and adaptation in India what are the lessons which can be implemented in Sri Lanka?
A: We need to talk about the importance of subnational actions today. Climate Change, particularly the adaptation work is more localised, multidimensional and multi-sectoral. So, it is important that we work with the people at the ground level. We work with diverse ecosystems in India where the problems are different. Every state in India is a part of the SAPCC (State Action Plan Climate Change). We have carried out some pilot tests and have done some vulnerability assessment in these regions. It's important to have that information to know the challenges.

I believe that everyone should have access to actionable climate, physical and socioeconomic data. We need integration. The PREP (Partnership for Resilience and Preparedness) platform is an international effort to bring in public, private and civil society stakeholders together. By understanding the barriers, figuring out the institutional mechanisms, gaps, tracking the indicators and enabling factors, we can steer the whole process. With great knowledge and a good democratic setup, there's a lot that Sri Lanka can do. I am sure it is comparatively manageable in Sri Lanka than India.
Q: What are the things that we should change?
A: Sri Lanka is blessed with a rich biodiversity and conserving that is a very critical element. But during the past few decades, we have been looking through the lens of biodiversity. The rhetoric is changing. It is very important to consolidate and look through the climate lens so that we do not duplicate things which have already been done.

We also need to understand Development Adaptation as a continuum which cannot be separated. The problem is that we lack a space and Development Adaptation has become a cross-cutting issue. It's imperative that we harmonise ecosystem-based adaptation with community-based adaptation to bring in people's perspective and conservationist perspective together. There is a huge gap there. We need a common platform in terms of coordination – this is why a global agency is important to gather and weave the story.
Q: Let's talk about WRI's strategies in taking adaptation to the next level?
A: There are very good examples of adaptation across Asia, Africa where pilot tests have been done. It's very location specific and depends on the eco-systems. Now people are talking more about transformative adaptation moving on from the incremental steps. WRI has taken a major work in framing this. We are working on it, looking at specific elements in crop breeding and livestock, climate information services. We went ahead and did advanced research to see how it fits with the climate lingo. We are currently looking for niches to take it to the next level.
Q: With no particular trend, how do we deal with the uncertainty of weather and manage disasters?
A: What we certainly talk about climate change is uncertainty. However, sophisticated models we have, still there exists certain problems. We need to understand the dynamics of activity. Urban planning is very critical. That's why we should concentrate on the data. 2004 Tsunami was a completely unknown phenomenon to us. Despite the devastating deaths, we somehow managed to respond to the situation quite well. Community role is very important here and we really have to internalize the lessons we learnt from the past.

I also see a difference between climate adaptation and disasters. Disasters get more coverage and appeal on media. Droughts happen over a period of time and in order to feel the deprivation and consequences of it, it takes some time. This is why cyclones get more attention while droughts often go unnoticed. We need to balance this.
Q: How important is social capital in disaster management?
A: The issue of social capital is not much spoken about. In 2016 Chennai floods, social media played a very important role in organising the logistics. Particularly young people, using their knowledge and neighbourhood network, helped the stranded people with supplies. Today from health care to food, everything is mobilised but informally operated. We need to make it more organised in order to prepare ourselves for future disasters.
Q: How can we bridge the gap between climate adaptation and the social component in building climate resilience?
A: Ecosystem-based adaptation focuses on biodiversity and ecosystem services to cater to the needs of adaptation demands and uses nature and infrastructure to build climate resilience locally through conservation mechanisms like protected areas and national forests. But we should not forget that people also contribute to developing this ecosystem. Local knowledge, sense of culture and history become important in how people adapt. Understanding their priorities become very important in designing any model. We have to make sure that people are not alienated. There are so many social economic and environmental benefits of integration. In the long run, it will certainly contribute to the climate resilience.

When I was at M.S. Swaminathan Research Foundation, we worked in Andhra Pradesh and Rajasthan to address the vulnerabilities in the drylands. We set up a simple agro-met station. Community spared the land for that and we trained the school students and local farmers in creating a log book and recording the data. We saw an interesting dynamic in their practical applications. They generated information for a local level forecast. We should really look for such innovative products and ideas.
Q: How can we take development adaptation to the coastal belt?
A: The entire world is moving towards second and third tier cities. With port activities happening, it is quite natural to see a density in the coastal area. As cities are expanding and becoming uncontrollable, it is time for us to really think about creating hubs so that the problems could be a little more eased. We also need to pay attention to peri-urban development as in the climate context it plays a very critical role. Urban-rural assimilation should take place as globalisation, urbanisation and climate change come together.
Q: There is an urgent need to enhance the role of private sector involvement through appropriate policy measures and targeted interventions. What do you think about the private sector's role and their potential for climate-smart investment?
A: CSR is a narrowly focused concept. We have to go beyond the traditional idea of CSR that is social welfare and bring in different philosophies. We should have a moral responsibility of giving back to the society. Dilmah is doing a fantastic job at that. Setting up a Conservation Unit and being carbon neutral is a good starting point. Every small step matters. This kind of thinking has to be perpetuated.

It is important for the MNCs to fund the auxiliary units and climate-proof infrastructure. It would be a good beginning to identify the niches that we can correct and work on them. There is no visible financial return in such actions. But it's about the livelihood of millions of people whom we are protecting. Companies can pick and choose what they want to do depending on the industry.

If it's an agro processing unit that we are looking at, naturally they should focus on agricultural labour, setting up sustainability programs and going carbon-neutral. WRI is already into this in terms of enrolling companies into carbon-neutral agenda. About 108 companies have been registered. It is a movement. We want to carry forward that mandate with the help of big players.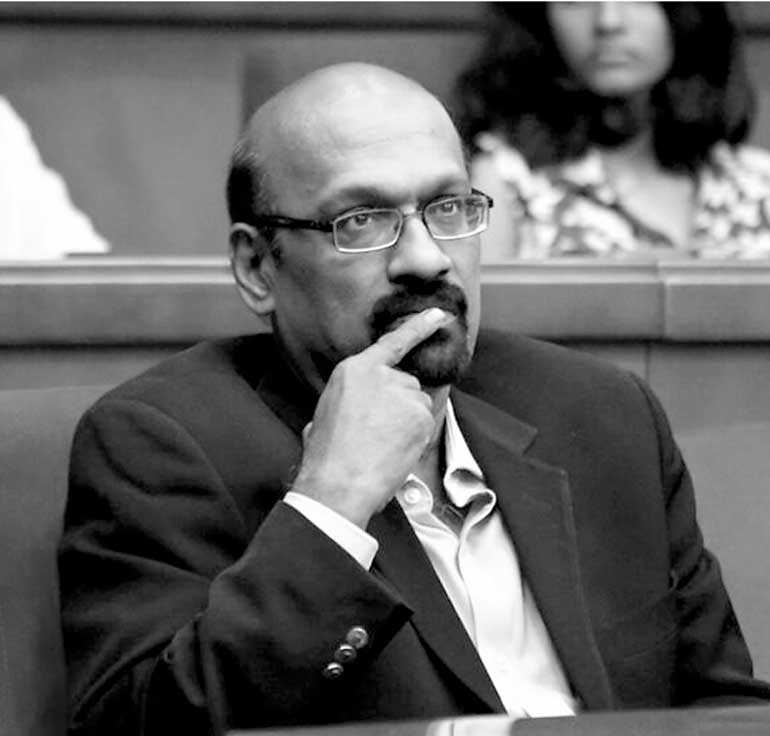 Q: Are there any opportunities for entrepreneurs when we talk about climate-smart investment options?
A: At Climate Eco Club, we discussed creating a dynamic environment for the exchange of ideas. When we talk about climate entrepreneurship, it is mostly skewed towards renewable sources. Everything is mitigation oriented and the resilience part is not given much attention. Small enterprises can talk about climate-smart initiatives, contribute to people training and capacity building and banks can facilitate loans. We can convert indigenous technology into startups and business plans. Climate-smart agriculture is a fantastic area to start with.