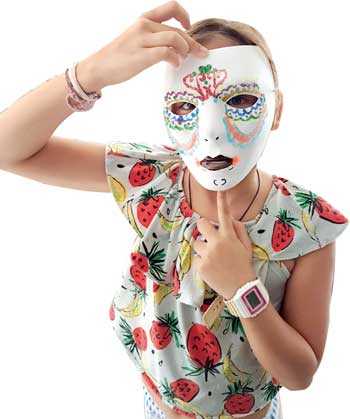 Jehan Aloysius and his team at CentreStage Productions recently conducted a unique Kids Summer Drama Camp at their CentreStage space. The event was only promoted on social media and sold out within a just few days with 30 students being selected for participation. The lucky children were nine to 13 years of age.
The workshop activities were theatre based and used theatre techniques and activities to encourage creative expression and performance skills. Jehan Aloysius infused the workshops with unique elements and themes so the participants would be constantly engaged and inspired.

African musical instruments, chanting, movements and costume play were just some of these elements. The participants created, directed and performed mini-presentations as well. Creative use of masks, making costumes and group activities were also explored.

All those who completed the workshop were given certificate at the end of the camp. As Jehan states, "The 2018 Kids Summer Drama Camp was a success. We had so many messages, phone calls and posts about the workshop from parents who have requested that we continue this more regularly. We are happy to announce that we have plans to conduct a December Holiday Drama Camp with a new exciting theme and activities for kids nine to 14 years of age."

For more details follow and join the 'CentreStage Drama Workshops by Jehan Aloysius' or 'CentreStage Productions' pages on Facebook for notifications, since the group advertises essentially through these pages to limit the numbers of participants. CentreStage Productions and Jehan are busily creating activities to inspire a new generation of theatre performers!