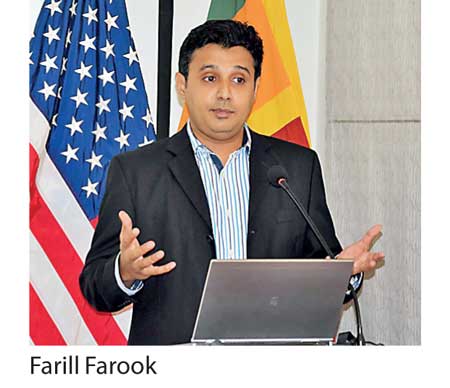 "True leaders don't create followers, they create more leaders."

It is with this in mind that the American Center Colombo has joined together with Motivational Speaker and Personality Development Coach Farill Farook to draw the Sri Lankan youth of today into a program conducting the fifth edition of the Youth Leadership, public speaking and English education program.

Taking the youth of today and turning them into the leaders of tomorrow, helping them to step into the 'big' shoes with confidence, is an essential need in this day and age. The skills our youth learn in the classroom, although essential are not the only ones needed to help them face the uncertain future. They need self-confidence, the right attitude and the knowledge of how to present themselves, how to carry themselves and how to effectively solve the problems they would face on a daily basis, and the key element to all this is proper and effective communication skills.

The Youth Leadership program will be a six-week course, commencing July 2017 and will continue in six consecutive batches. Classes will be held at the American Center, Colombo, and registration is free of charge. For registration visit https://goo.gl/hRGdCk or mail info@farillfarook.com. The program is ideally for students and corporates between the age groups of 16-30.

Some of the topics will include leadership skills, public speaking, communication and storytelling, English education, personality development, business etiquette and grooming. It will also have modules such as motivation, goal setting, and personal branding.

The past sessions have received a very positive response, with attendees coming from various parts of Sri Lanka, including Jaffna, Batticaloa, Galle, Pannala, Kandy andRatnapura, and from diverse audiences such as students, professionals and those from the corporate world.

Take the next step in advancing your life! The youth of today…. leaders tomorrow!