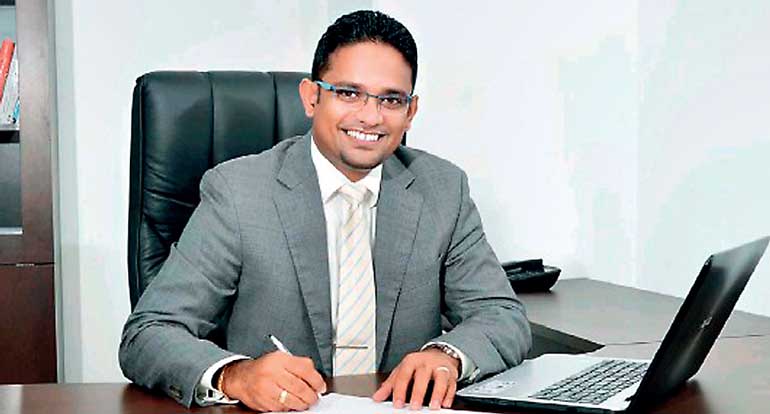 Universal College Lanka (UCL), spearh e a d e d by C E O Lasantha De Silva , with plans to alter the landscape of the higher education system of Sri Lanka, shares the pivotal reasons that will enable UCL to become a game changer within the industry. "UCL's v i s i o n i s derived from its very t a g l i n e ' F o r g i n g Pa r t n e r s h i p s an d Shaping Futures'. The rationale behind this is UCL's goal to offer the best education in the Sri Lankan education market, through unique partnerships that create unmatched opportunities, not only for the Sri Lankan youth but also for whole of South Asia,"
said De Silva. "Choosing Monash as UCL's first partner affiliation is largely due to the fact that Australia is one of the most preferred destinations for Sri Lankans to study or work, and UCL wanted be the key provider to offer pathways to all such aspirants to jump-start their education and career dreams. The high quality of education, cultural diversity, and the Government contribution towards scientific research are other factors why we chose a leading Australian university as our very first strategic partner," he added. With plans underway to partner with two more universities in the calibre of Monash, but from two different continents, UCL's target is to form af filiations with premier universities in each major continent. Comment ing about UCL's activity plan, De Silva adds: "One of our prime initiatives is to partner with globally accredited professional bodies so that UCL students could gain a world renowned pro f e s s i o n a l q u a l i - fication whilst reading for their academic qualifications, thereby benefitting for both students and employers. UCL also plans to extend their degree offerings in the stream of Arts, in addition to their current portfolio of degrees offered in the Science streams o f E n g i n e e r i n g , I n f o r m a t i o n T e c h n o l o g y a n d Business."
De Silva also noted that there is a void that needs to be filled with regards to acquiring skills that will make work-ready graduates. "This is where UCL will mainly add value by ensuring its output of potential employees not only possessing knowledge in different study streams but also the right personality, competencies and skills to increase their global employability. As such, UCL is focused on offering a blended learning methodology that adopts face-to-face teaching while also permitting greater variety and flexibility that respond to the needs of the modern learner. "UCL students are provided the opportunity to learn independently from their lecturers who will monitor their progress meticulously.
Wi th a 100% pass rate in the first term in majority of the subjects offered, UCL has already tasted the success of this method, where the average pass rate was above all Monash College partners worldwide. The diploma programmes acquired a 100% pass rate for 7 out of 9 subjects with 44% high distinction rate. Similarly the foundation too obtained a 35% high distinction rate with four out of seven subjects had 100% pass rate." De Silva is passionate about nurturing students to become global citizens who will make positive changes within the industries they will operate in. "Regardless of their career path and technical skills learnt, students must learn to be good communicators, ef fective team players, and creative problem solvers. They need to know how to lead, bounce back when things go wrong, and be accountable and dependable employees. These interpersonal and self-management skills will help them flourish and grow at work."
This is where UCL offers a competitive edge to its students by providing opportunities to develop such soft skills through cooperation, collaboration and team work. "With key takeaways such as being a team player, the ability to assume leadership roles, be goal oriented, have good networking abilities, be adaptable and be 'work ready,' we envision the students registering with UCL to be advantaged by becoming a part of an international community with a mindset who understands demographic differences and to succeed in their endeavours, through partnerships that are unparalleled to any other," concluded De Silva.