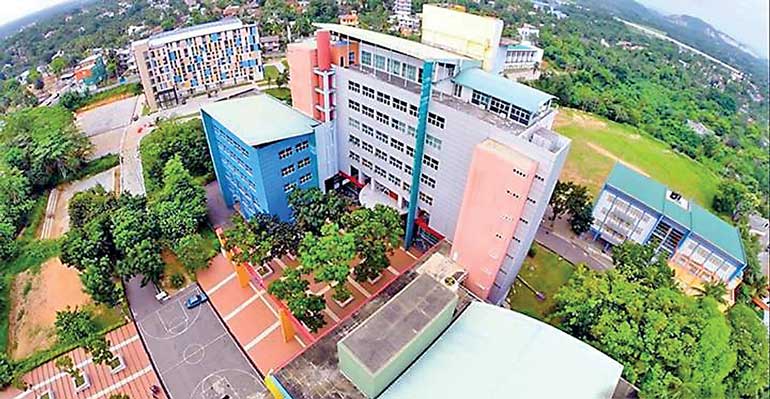 SLIIT 'Open Day', a distinct day in the institute's calendar for prospective students to meet lecturers, get an insight from current students and take a tour of the campus, is fast approaching. On 10 September, students and parents who are interested are invited to attend the SLIIT Open Day. In order to get an in-depth understanding, parents and students are requested to attend the seminar at 9 a.m. Enabling students and parents from many parts of the country to get a firsthand experience of SLIIT's courses,
partnerships and facilities, the Open Day will be conducted at SLIIT's main campuses situated in Malabe and Kollupitiya and established centres in Matara, Kandy, Jaffna and Kurunegala. SLIIT, a leader in the education arena, is a centre of excellence committed to disseminate knowledge, foster innovation and produce world class professionals. SLIIT academic programmes cater Undergraduate and Post Graduate Degrees in the fields of IT, Engineering and Business Management. These programmes are approved by the University Grants Commission of Sri Lanka. Inspired by the success of the institute, SLIIT has now widened its horizons to include Architecture and Quantity Surveying to its degree portfolio. In order to create an environment that supports internationalisation and raises global awareness, students have the option of completing the degree in Sri Lanka or transferring to any of SLIIT's partner universities in Australia, UK, USA or Canada. With a wide range of academic options to choose from, students are spoilt for choice. Due to the prestigious foreign partnerships, the SLIIT graduates are accepted both locally and globally in view of the high academic standards maintained. It is interesting to note that SLIIT
attracts students from countries in the SAARC region, which further add to the international character of the SLIIT classroom. Research is an integral part of this Institute. A state of the art Research Centre is available to all students and academic staff in order to promote innovative thinking and foster a research culture.
Overseen by a committee of senior academics, the SLIIT incubator provides necessary facilities to enable innovators to commence startup companies and take it to the next level. The students of SLIIT not only benefit from receiving an excellent education but also have the opportunity to engage in over 20 sporting activities, a wide range of clubs, societies and student led events.
The Student Interactive Society, the SLIIT Sports Council, Rotaract Club and the Gavel Club are some of the fun and interesting groups to be a part of. The staff of SLIIT is committed to serving the student community by providing numerous services; a student help desk, a career guidance unit, medical facility, student transport service, an English help desk and student housing.
Parents and students can discuss questions pertaining to student loans, scholarships, foreign transfer options, course structures and extracurricular activities once they meet with a representative from SLIIT. For further information students can email info@sliit.lk or call +94(11) 7544801.