Everts Ranley started his career in advertising in 2003 from scratch as he joined an advertising firm for less than what he had been earning then as a marketing executive. Upon completing his O/Levels at Trinity College, Kandy, he moved to Gateway College, Colombo to do London A/Levels in the math stream, hoping to be a pilot. Instead, his path led him to a successful career in advertising at Mullen Lowe, a global 360-degree advertising agency based in Sri Lanka. According to him, his MBA from the University of West London (UWL) offered at ANC School of Postgraduate Education has helped him come a long way. Following are excerpts from his interview:
Q: What made you pursue a career in advertising?

A: Growing up, I dreamt of flying for the Air Force. However, I did not score enough marks at the A/Levels to pursue further studies in that field. I was a little heartbroken but took the next step forward and entered the corporate world as a marketing executive. Yet, I was not quite content with my job and was looking for a breakthrough. That is when I found advertising which is far more interesting than what I had been doing. So, I did not hesitate to grab the first opportunity that I was offered in advertising.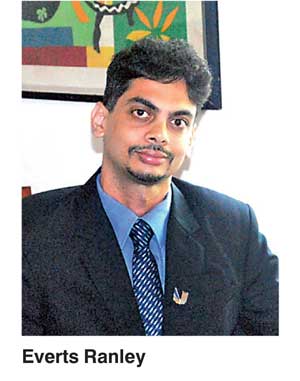 Q: What made you do an MBA?

A: I started making progress in my career little by little. By 2011, I managed to step up as a Senior Account Manager which was a big step for me. By then I had already obtained my first degree in Management from Northumbria University. That was just a foundation or rather a stepping stone. I knew I needed to obtain an MBA to fully equip myself for my career. At my level, many do not have significant academic qualifications but I wanted to strengthen myself academically and professionally to sit above others in this industry. All in all, I decided to do my MBA.


Q: What made you choose the UWL MBA offered at ANC?

A: I was doing my research to determine which MBA I should pick. I did not want resolve to do my MBA in a 'cheap place' that offered 'mushroom MBAs'. What I was looking for was not merely a certificate with a title, but a high quality programme from a world-class university that offered both practical and theoretical knowledge. The UWL MBA at ANC is just what I was looking for. It is a university with a global standing offering British MBA qualifications.


Q: How do you describe the programme?

A: The course covered pretty much all the areas that is needed from management to HR and finance – and provided content both knowledgeable and useful. Group assignments and group presentations were also an integral part of the course which taught us how to work with individuals with different opinions and from different backgrounds. We could not let anyone lag behind. In the process, we learnt to identify strengths and weaknesses of individuals and assign tasks accordingly. Thus we could succeed as a team. Now I apply those strategies – especially when planning advertising campaigns.


Q: Has this MBA helped you make career advancements?

A: The moment I completed my MBA, my management realized my potential and gave me a promotion as the Account Director – plus a salary increment. The skills I developed and knowledge I gained during the programme help me perform my everyday work skilfully. Both my management and my clients have seen the improvement I have made in terms of work I do and the way I approach everyday work situations. I have been rewarded and recognized for that. Now that I have an MBA, people also look at me with more respect – plus they accept my advices without hesitation.


Q: What are the other advantages you received?

A: My job is not a 9-5 job. It requires me to work till late in a stressful environment. So, I could not go to classes anytime during weekdays. Unlike other places, ANC offered weekend classes which facilitated the attendance of working individuals like me. ANC also offered a flexible monthly payment option without any interest. So, I did not have to go through the trouble of getting a bank loan with a high interest rate. In addition, ANC has an alumni club that organises networking events where we get to meet colleagues and distinguish guests in the corporate world like CEOs and directors. Many other institutes forget their students once they leave the institute after completing the MBA. But ANC ensures its students make right connects and have better opportunities even after leaving the institute.