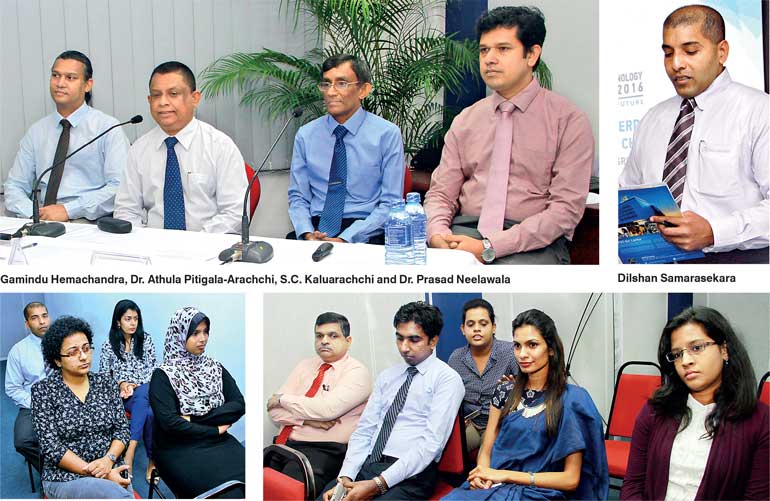 The Asia Pacific Institute of Information Technology (APIIT), the largest provider of foreign degree qualifications in Computing/ICT, Business Management and Law in Sri Lanka, proudly presents its annual interdisciplinary research conference for the second consecutive year on 7 July at APIIT City Campus, Colombo 02. Encouraging collaborative research in Business, Law and Technology, the conference is aptly themed 'Breaking barriers: Interdisciplinary research for global challenges', facilitating a fusion of research from Business, Law and Computing.
The Business, Law and Technology Conference 2016 is the natural evolution of Business and Technology Conference 2015. This year the scope of the conference has been expanded to include the Law discipline thereby making the conference a true microcosm of evolving global business. Moreover, the conference provides a platform for undergraduates to display their talent and build their research acumen; as outstanding student research projects will be showcased during the event as poster presentations. The event will be graced by internationally recognised academics and eminent industry professionals including Dr. Keith Puttik, Associate Professor, Staf fordshire University UK and Professor Siva Muthaly, Dean, Faculty of Business and Management, Asia Pacific University of Technology and Innovation (APU), Malaysia.
The keynote speeches will be delivered by Attorney General Jayantha Jayasooriya PC and Madu Ratnayake, Executive Vice President and General Manager, Virtusa Polaris. The steering committee for Business, Law and Technology Conference 2016 is led by Conference Advisor S.C. Kaluarachchi the Head of APIIT Business School. The conference is chaired by Dr. Prasad Neelawala, Senior Lecturer, APIIT Business School.
The large number of research papers submitted to the conference has been stringently reviewed by a panel of scholarly academics from relevant fields of study, setting the stage for an exceptional array of multidisciplinary research at the Business, Law and Technology Conference 2016. The APIIT Research Excellence Awards will be presented in recognition of most notable achievements in the Business, Technology and Law tracks of the conference.