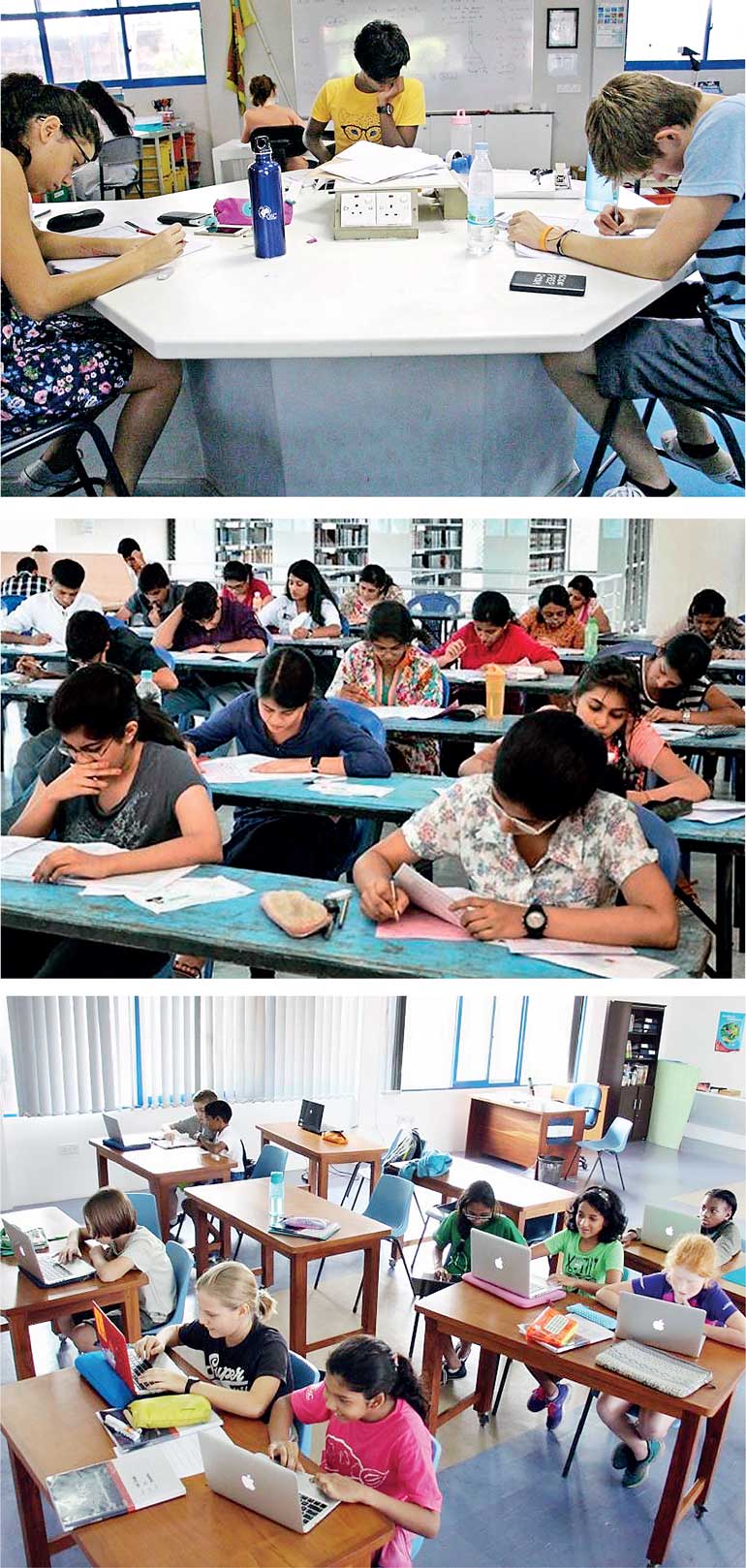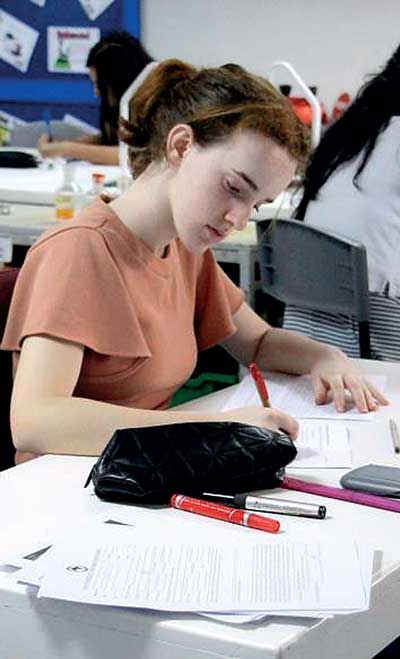 By Nimal de Silva "Examinations are formidable even to the best prepared, for the greatest fool may ask more than the wisest man can answer," said Charles Caleb Colton. Most students dread the word 'examination' and many are of the view that examinations are a necessary evil. However, summative assessment has become an integral part of instructional education. Summative assessments are generally used to assign students a course grade with the idea of summarising what the students have learnt and to know whether the material has been understood well. In short, it is meant to determine whether or not the goals of education are being met. In Sri Lanka, the secondary education culminates with the General Certificate of Education (Ordinary Level and Advanced Level) examinations. In India the All India Secondary School Examination (AISSE) is conducted after class 10 which determines the pursuing of higher education. In China the National Higher Education Entrance Examination, commonly known as GAO KAO is a prerequisite for entrance into most higher education institutions. A good proportion of such examinations in different countries in the world are standardised tests which are norm referenced. Norm referenced tests are designed to compare and rank the candidates in relation to one another. An average is determined through statistical means and each candidate's performance is compared with this average thereby awarding a letter grade such as A, B, C, D and E according to the set grade boundaries.
The modern educational trend is to move away from norm-referenced assessment and to introduce criteria-based assessment models where assessment is based upon pre-established learning objectives. In a criterion-referenced test the purpose is not to rank each student with respect to the achievement of others but to determine whether each student has achieved specific skills and concepts. It offers qualitative descriptors indicating the level of achievement in meeting the learning objectives without discriminating between the high and low achievers. According to the assessment expert Grant Wiggins, the criteria-based assessment is a superior model as it requires greater student involvement, with the intention of developing student processes in critical thinking, metacognition and reflection.
The International Baccalaureate (IB) is an example of a recognised educational program which follows the criterionreferenced assessment model. It has the Primary Years Program (Grades 1 to 5), Middle Years Program (Grades 6 to 10) and the Diploma Program (DP) in the final two years of secondary education. Right through, the student results are determined by performance against set standards, not by each student's position in the overall rank order. In the DP, students follow six subjects: three at higher level and three at standard level. This allows students to go into more depth in their preferred subject areas, while requiring them to continue to study in other areas providing flexibility if they are to change their views on future areas of study. In addition, the students also follow a course of theory of knowledge which guides them to reflect critically on how they know and what they believe to be facts or truth. Each student also completes an extended essay which offers them an opportunity to conduct an indepth study of a topic of special interest. This provides excellent preparation for independent study at university level. All DP students are also required to take part in some artistic activity, sport activity and a community service project.
The assessment is carried out through external and internal components. Examinations form the basis of external assessment. Internal assessment consists of in-school assessment tasks marked by their teachers and moderated by IB examiners. Numerical grades are offered according to criterion-referenced descriptors. Students receive grades for each subject ranging from 1 to 7, with 7 being the highest. The highest score for 6 subjects therefore, is 42. Theory of knowledge and extended essay components contribute 3 additional points, bringing the total to 45. A student's final Diploma result is made of the combined scores and it is awarded to students who gain at least 24 points. More than 4,000 schools have chosen to teach International Baccalaureate programs, with their unique academic rigour, excellent preparation for university studies and the emphasis on student's personal development. In Sri Lanka, the only school that offers this program is the Overseas School of Colombo (OSC). In the last DP examination held in May 2016, there were 150,000 candidates in the world with 30.1 as the average score. The overseas school of Colombo had 22 candidates with an average of 31.9 points.
We feel that the time is ripe to gradually introduce criterion based assessment in our local schools as these are better suited to measuring learning progress than norm-referenced exams. Further, they can provide information that can be used to improve teaching and school performance. They are fairer to students too as relative performances are not considered and the achievement is evaluated against an established set of criteria. Albert Einstein wrote "Everybody is a genius; but if you judge a fish by its ability to climb a tree, it will live its whole life believing that it is stupid". OSC is regarded the most prestigious international school in Colombo, Sri Lanka. Founded in 1957, OSC remains Sri Lanka's oldest internationally accredited educational institution. It is the only school in Sri Lanka to offer the International Baccalaureate (IB) Programme from Pre-school to Grade 12. At OSC parents and teachers partner in working together to create the kind of environment where children not only learn, but thrive.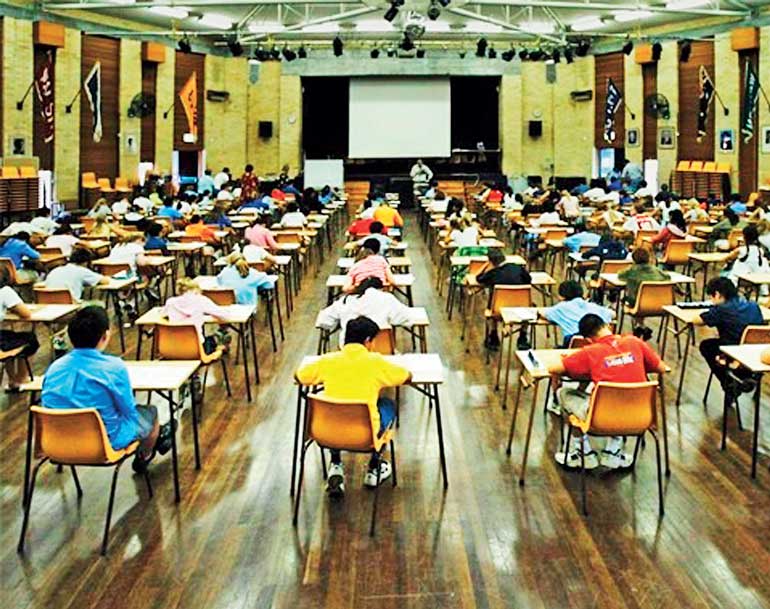 (The author is the head of the department of mathematics at the Overseas School of Colombo and is a senior examiner at the International Baccalaureate Organisation.)