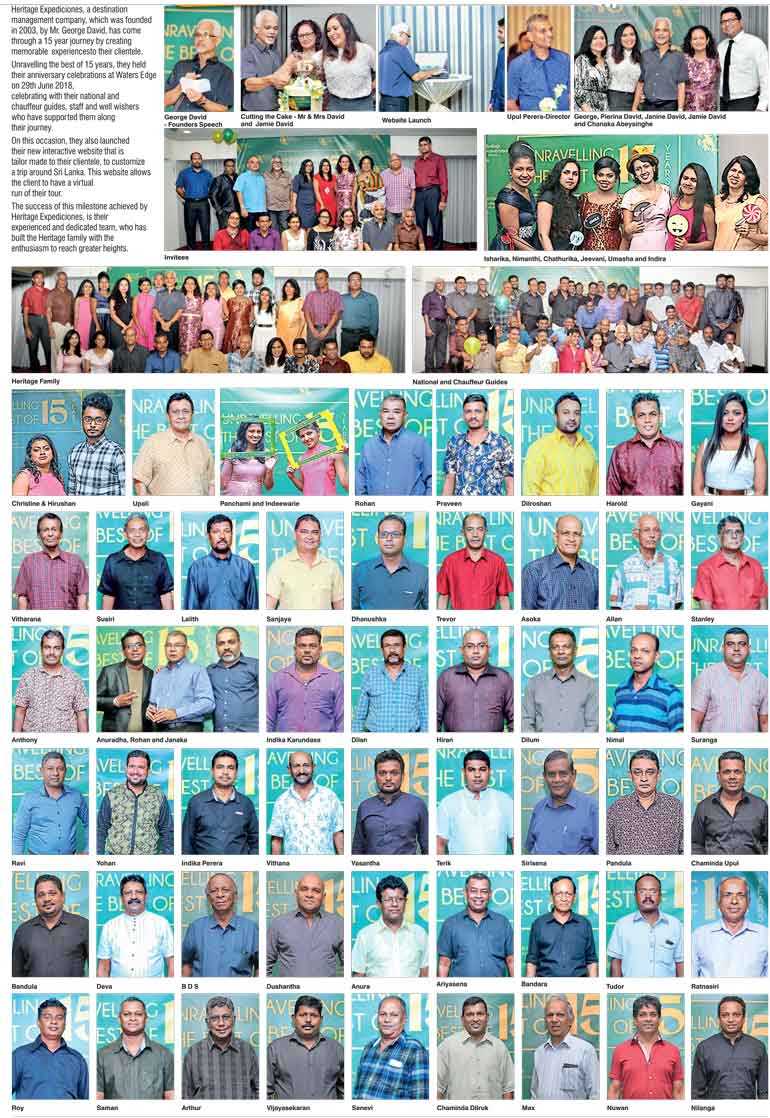 Heritage Expediciones, a destination

management company, which was founded

in 2003, by Mr. George David, has come through a 15 year journey by creating

memorable experiencesto their clientele.

Unravelling the best of 15 years, they held their anniversary celebrations at Waters Edge

on 29th June 2018,

celebrating with their national and

chauffeur guides, staff and well wishers

who have supported them along

their journey.

On this occasion, they also launched

their new interactive website that is

tailor made to their clientele, to customize

a trip around Sri Lanka. This website allows

the client to have a virtual

run of their tour.

The success of this milestone achieved by Heritage Expediciones, is their

experienced and dedicated team, who has built the Heritage family with the

enthusiasm to reach greater heights.