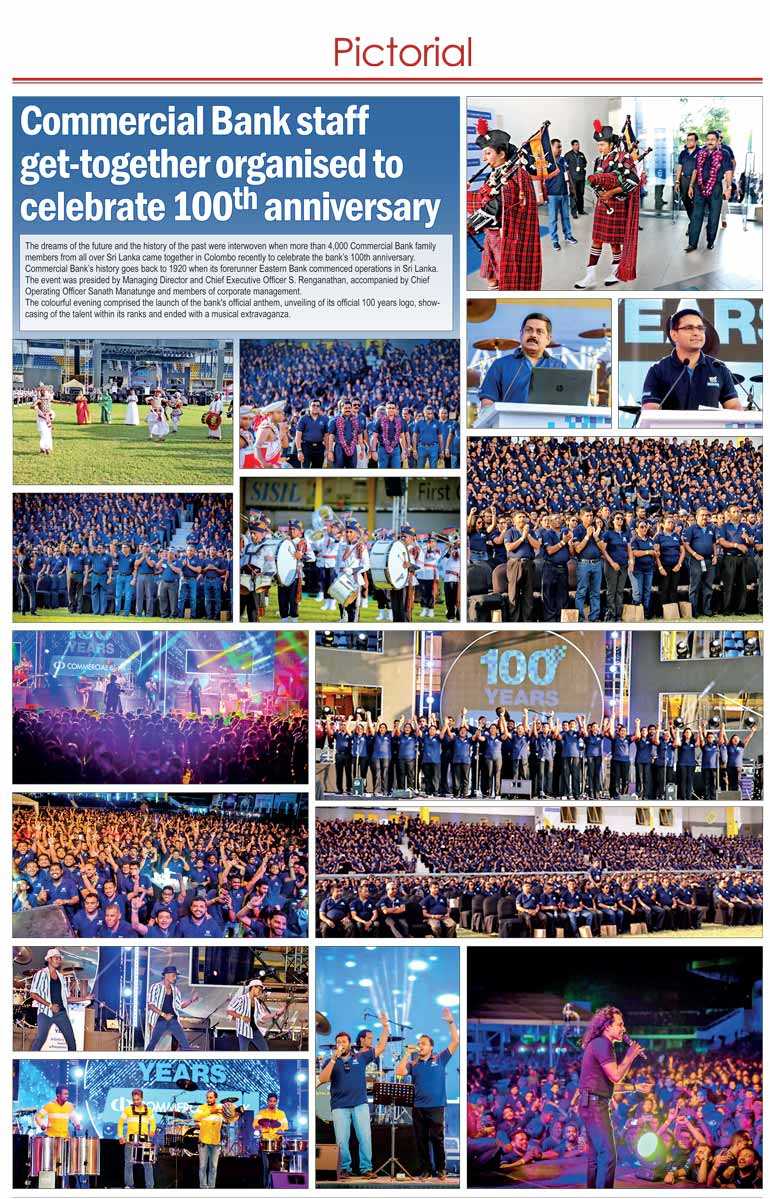 ---
The dreams of the future and the history of the past were interwoven when more than 4,000 Commercial Bank family members from all over Sri Lanka came together in Colombo recently to celebrate the bank's 100th anniversary.

Commercial Bank's history goes back to 1920 when its forerunner Eastern Bank commenced operations in Sri Lanka.

The event was presided by Managing Director and Chief Executive Officer S. Renganathan, accompanied by Chief Operating Officer Sanath Manatunge and members of corporate management.

The colourful evening comprised the launch of the bank's official anthem, unveiling of its official 100 years logo, showcasing of the talent within its ranks and ended with a musical extravaganza.