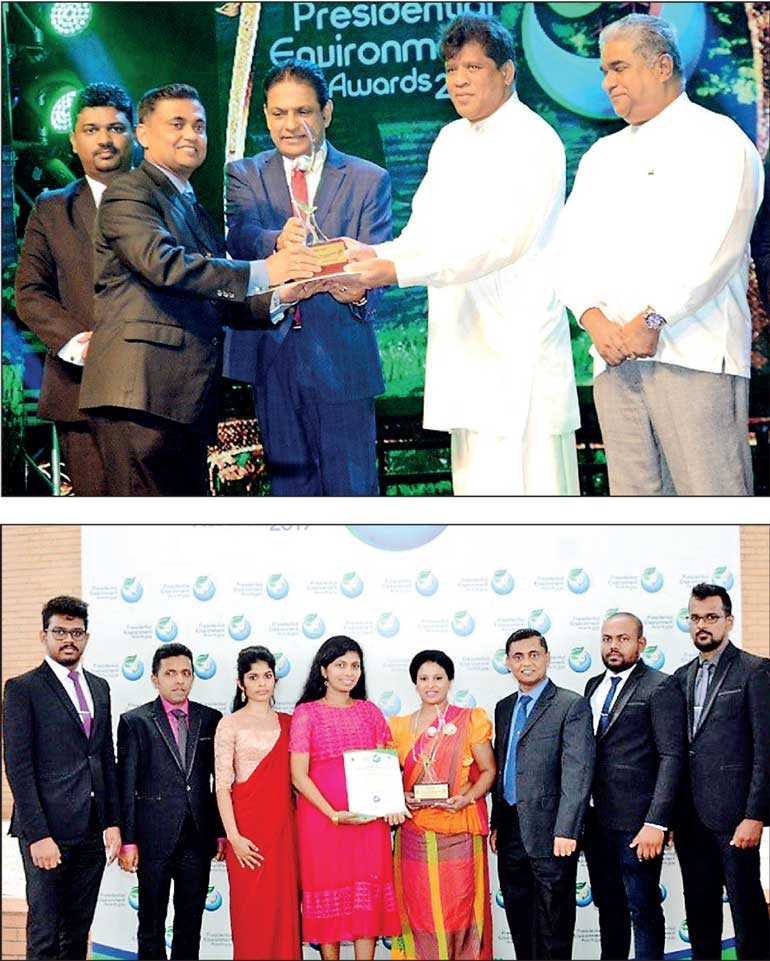 MAS walked away with multiple wins at the country's largest environmental awards recently reaffirming the company's commitment to environmental sustainability with a determination to pioneer how businesses can operate with greater ecological consciousness.

Organised by the Central Environmental Authority the annual Presidential Environment Awards recognised environmental-friendly industry leaders, government and non-governmental organisations, schools, individuals and journalists.

This year 99 award winners were selected from different fields and industries and 6 of them were picked up by companies inside the MAS group.

Applicants face a comprehensive application process which begins in February every year and then face a round of audits by CEA inspectors before being shortlisted from among the hundreds who apply for the prestigious award.

MAS won awards for their continued commitment and contributions to sustainable manufacturing and overall environmental stewardship and culture. MAS Active Asialine was recognised as the Gold winner in the Apparel Industry with MAS Kreeda Shadeline taking Silver, Methliya and LAITC taking Bronze and MAS Kreeda Synergy receiving a Merit award. "MAS Active Asialine embarked on a journey to be first in class in sustainable apparel manufacturing which culminated with the facility winning the Gold awards at the Presidential Environment Awards 2019. Over the years we have improved our environmental compliance standards and incorporated a robust management system to reduce our energy, water and waste footprint while installing renewable energy and instilling a culture of sustainability among all our employees" said MAS Active Asialine General Manager Lakindu Kariyawasam.

In the textile sector and textile processing sector Silver was awarded to Textprint and Bronze went to Noyon Lanka both of which are affiliated to MAS.