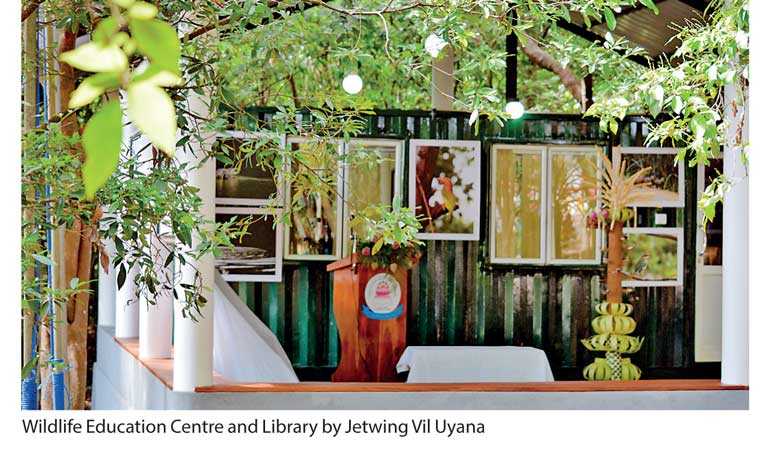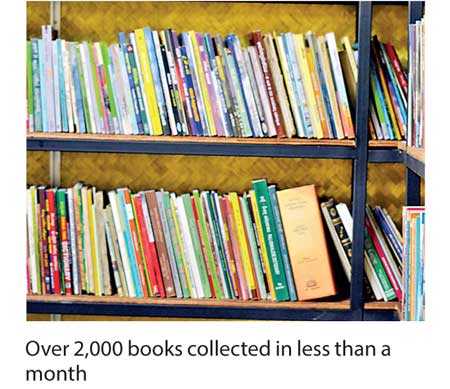 For more than a decade, the man-made wetland habitat at Jetwing Vil Uyana has been home to numerous wildlife species. Accompanied by Assistant Manager Chaminda Jayasekara, in the private biosphere of Jetwing Vil Uyana lies a chance for guests to catch sight of a small yet significant rarity, the Grey Slender Loris. The Loris Night Trail, offered as an experience at the hotel, aims to raise awareness about habitat conservation and the threats posed to Sri Lanka's smallest recorded primate. From this experience, a portion of the proceeds go the Conservation Fund in order to sustain their efforts in preserving this agrarian land and helping the community.

The Conservation Fund's most recent project entails the opening of the Community Wildlife Education Centre and Library at Rangirigama Monastery in Sigiriya. As the first public library in the area, it proves to be of great necessity, as it will create opportunities to educate the local youth and enable the community to acquire a better understanding of wildlife and conservation, through workshops and educational programs. Over 2,000 books were collected through Jetwing's associates, guests, and other supporters.

As another initiative to raise awareness about the various facets of the Loris, environmentalist and author Chaminda Jayasekara presents the second instalment of his book 'Dry Zone Slender Loris: A photographic educational guide.' After 1,300 days in the field, Chaminda has produced his second educational guide with a more refined perspective of Loris behavioural patterns, and new photographs for readers to enjoy.

Jetwing Hotels Chairperson Shiromal Cooray said, "Jetwing has always been committed to improving the community through awareness and education, and we hope the Wildlife Education Centre and Library will be another stepping stone towards making this society an even better place. We truly hope this enables the younger generation in this area to learn, not only about wildlife conservation, but various other important aspects. We are as always, immensely proud of Chaminda and his constant efforts to uncover and understand this unique animal. We believe this second edition with new insights will help create more appreciation for the Grey Slender Loris."

Family-owned and in the tourism industry for the past 45 years, Jetwing Hotels has surpassed expectation at every aspect. Building on their foundation of being passionate, as well as the experience of true, traditional Sri Lankan hospitality, constantly pioneering discoveries captures the essence of the brand. Such a strong statement and direction have enabled Jetwing Hotels to imagine, create, and manage marvels and masterpieces, where distinctive design and elegant comfort complement each other and the environment. In line with the Jetwing Hotels Sustainable Strategy, across all properties sustainable and responsible practices are given precedence with resource efficiency, community upliftment and education, and awareness being some of their key focus areas.