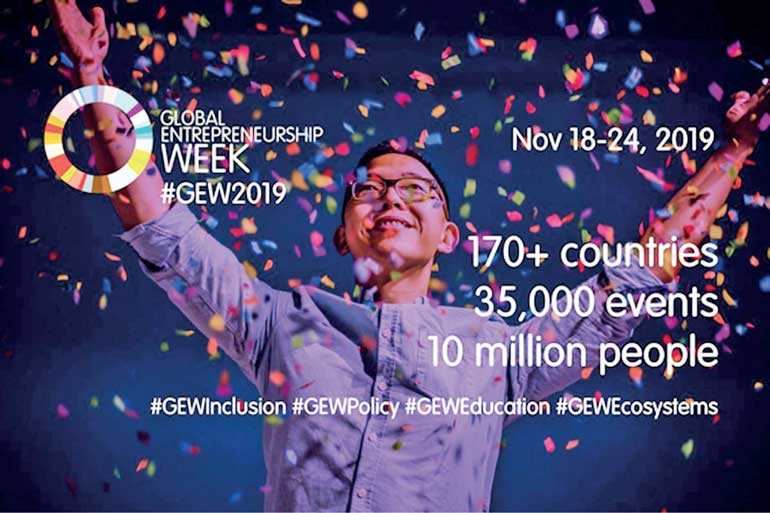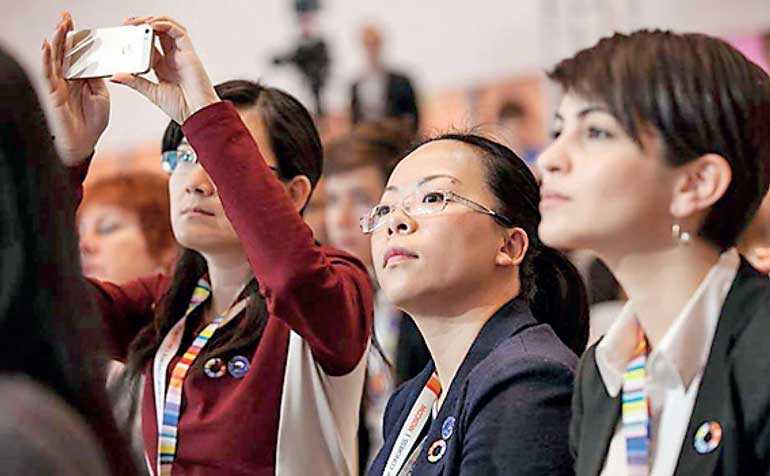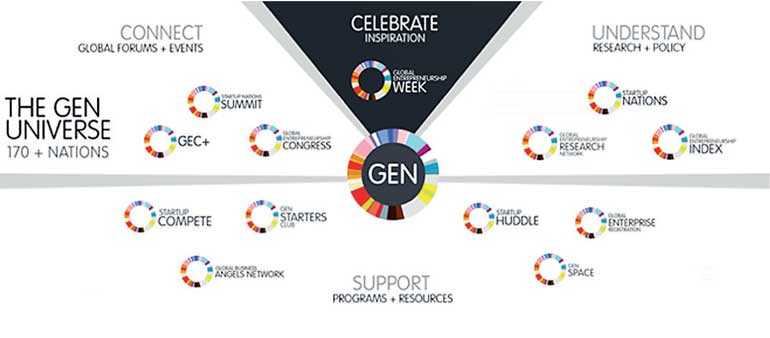 The Global Entrepreneur ship Network operates a platform of projects and programs in 170 countries aimed at making it easier for anyone, anywhere to start and scale a business.

By fostering deeper cross border collaboration and initiatives between entrepreneurs, investors, researchers, policymakers and entrepreneurial support organizations, GEN works to fuel healthier start and scale ecosystems that create more jobs, educate individuals, accelerate innovation and strengthen economic growth.

GEN's extensive footprint of national operations and global verticals in policy, research and programs ensures members have uncommon access to the most relevant knowledge, networks, communities and programs relative to size of economy, maturity of ecosystem, language, culture, geography and more.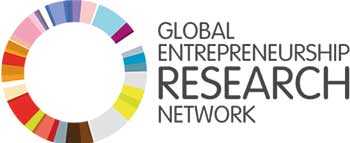 GEN helps celebrate, understand, support and connect entrepreneurs and those who champion them.

CELEBRATE:

The world needs entrepreneurs – the doers and makers of things - but not all ecosystems enjoy the entrepreneurial culture that is prevalent in startup hubs like Silicon Valley, Singapore and Sao Paolo. Through Global Entrepreneurship Week (GEW), GEN celebrates the successes and impact of entrepreneurs in an effort to help break down cultural barriers and reach new audiences, expanding the number of people who at some point in their life consider trying their hand at birthing the new and becoming an entrepreneur.

Global Entrepreneurship Week is a collection of tens of thousands of events, activities and competitions each November that inspire millions to explore their potential as an entrepreneur while fostering connections and increasing collaboration within their ecosystems.



Diversity is a driver of innovation and economies suffer if a nation or group of people are underrepresented or face structural barriers – the world needs more entrepreneurs. Powered by the Kauffman Foundation, Global Entrepreneurship Week has expanded to 170+ nations since its launch in 2008 with 20,000 partner organizations now serving as GEN's community-building backbone.

Through GEW, GEN seeks universality, striving to be inclusive of individuals and communities who have traditionally faced barriers to entrepreneurship whether minority groups, cumbersome traditional institutions or those pushed to the side by strong competition.


https://genglobal.org/gew
UNDERSTAND:

There is increasing demand for evidence-based public policies and programs that accelerate growth. While government, corporate and education institution leaders have become eager champions with resources, they require better data, research and analysis about entrepreneurship barriers, needs and opportunities and which program interventions and policies to address them are proven to have maximize impact. Through the Global Entrepreneurship Research Network (GERN) and GEN's Startup Nations policymaker network, GEN helps identify and crowdsource best-in-class policies and public programs that help entrepreneurs thrive.

The Global Entrepreneur ship Research Network (GERN) is a community of institutions serving the field of practitioners in entrepreneurship ecosystem building, with data collection, rigorous analysis and actionable insights to achieve greater impact.



GERN is part of the wider Global Entrepreneurship Network (GEN), a platform for entrepreneurial support programs and initiatives operating in 170+ countries. GEN believes that evidence-based programs and interventions can improve entrepreneurial outcomes, and that better-informed ecosystem-building activities lead to more entrepreneur-led value creation. As GEN's research arm, GERN:
Curates a community of practice around expanding minimally viable data sets required by entrepreneurial support organizations to monitor performance.
Assesses the impact that different programs and incentives have on building ventures.
Convenes funders and research institutions to undertake new entrepreneurship studies across geographies.
Connects governments and practitioners to build evaluation capacity.
Key benchmarking tools include the Global Startup Ecosystem Report (GSER) and the Index of Dynamic Entrepreneurship (IDE). GERN also encourages collaborative initiatives among GERN members, such as the Global Accelerator Learning Initiative (GALI), to study what factors make accelerators successful, and the Innovation Growth Lab (IGL) which utilizes the most rigorous scientific methods to examine the effectiveness of particular entrepreneurship support initiatives.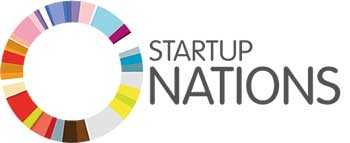 https://genglobal.org/gern/about
Daily FT will feature a series of articles by and interviews of several experts starting from today on a dedicated page to mark the Global Entrepreneurship Week
Startup Nations is a global community of public sector officials and policy advisors focused on unearthing the most effective ways that local and national governments can empower entrepreneurs in their economies and increase rates of new firm formation. Guided by a steering committee of cabinet-level government leaders from across all continents, Startup Nations members test and share local experiences in implementing programs, enacting regulatory changes and using other policy levers to unleash growth entrepreneurship.
Startup Nations offers its members an annual summit in November – the Startup Nations Summit; a policy tracking platform – the Startup Nations Atlas of Policies (SNAP); regular opportunities to share narratives and collaborate through dialogues – the Startup Nations Policy Dialogues; tools for hacking innovation policies with their peers – the Startup Nations Policy Hack; and a cabinet-level government Ministerial every April – the Startup Nations Ministerial.

Government representatives view Startup Nations as a platform for sharing ideas about what works for government – and what does not - based on trusted relationships with peers and the connection to GEN's research projects, data and network.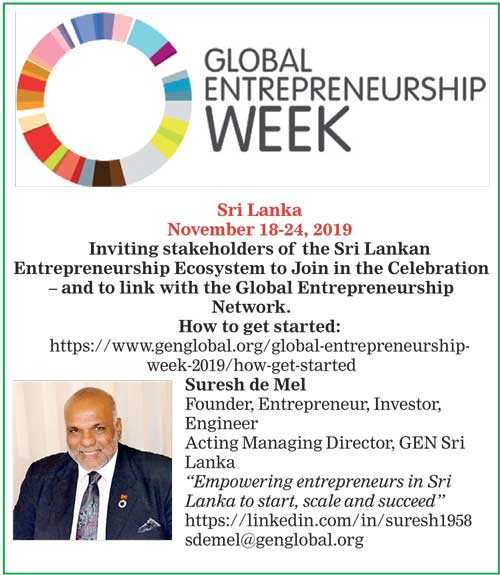 Principles of Startup Nations

Startup Nations is at its core an organic and nimble network that promotes knowledge sharing and collaboration. To ensure value of membership, certain principles shared by the founding members serve as the core of the network's activities.
Smarter policymaking: At its core, Startup Nations is a network of startup-savvy policymakers seeking better evidence and tools for smarter policymaking and programming to support and strengthen entrepreneurship ecosystems.
Knowledge- and experience-sharing among members: Startup Nations members tap into each other's knowledge about experimental results and make models available for replication by other locations represented in the Startup Nations network. Members make the basic commitment to share what they have learned about interventions (policy, programmatic, evaluation methods, or otherwise) that support their entrepreneurship communities.
Fostering evidence-based impact evaluation: Startup Nations members believe they will be more effective when informed and armed by efforts such as the Global Entrepreneurship Research Network (GERN), not to mention the wide array of other Kauffman Foundation, World Bank, and OECD research and programming.
Startup Nations membership thus entails a commitment to assess whether programs in various startup ecosystems are performing or not, and a commitment to openness and candid experience sharing about program successes and failures.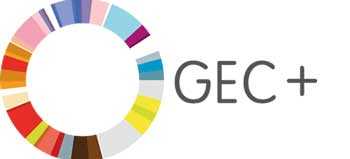 SUPPORT:

Through efforts such as the Global Business Angels Network, Global Enterprise Registration, Startup Huddle, GEN Starters Club, Startup Open and other programs, GEN offers programs and resources intended to help smooth the path to market for founder teams and provide entrepreneurs at all stages with the support necessary to reach the next level.

Building local startup communities. Helping one entrepreneur at a time. Where startups get help and communities connect and give back.

https://www.genglobal.org/startup-huddle/about

Connections. Support. Visibility. Mentorship. Helping talented founders and their startups battle-tested by GEN competitions and programs.

https://www.genglobal.org/gen-starters-club/about



Startup Open is a global competition that is open to entrepreneurs from any industry with a new business that has yet to raise any outside capital from angel investors, venture capital firms or other formal sources of seed funding.

https://www.genglobal.org/startup-open/about

The Global Business Angels Network is an inclusive global community of early-stage investor networks seeking to increase access to early-stage capital by developing angel investor capacity in burgeoning entrepreneurship ecosystems. Directed by leading angel investor networks around the world, GBAN mentors new national investor networks, provides training and support to improve investor capacity, amplifies the angel "voice" to regulatory issue discussions, advances policies removing barriers to investors and facilitates cross-border investing.

GBAN works to increase the number of angel investors worldwide and expand geographic investment arenas beyond local markets.

https://www.genglobal.org/gban
CONNECT:

GEN helps break down siloes and enhance collaboration among entrepreneurs, investors, policymakers, researchers and startup community leaders through its virtual platforms and numerous live events, including its Global Entrepreneurship Congress (GEC) and GEC+ series, the annual Startup Nations Summit, global annual meetings of its vertical communities and by co-hosting other events across the globe.

GEN Connect allows you to message other GEN Members. Search by location, GEN Program, or Roles in the GEN Ecosystem to narrow the Members down to just the ones you are looking for.

https://www.genglobal.org/connect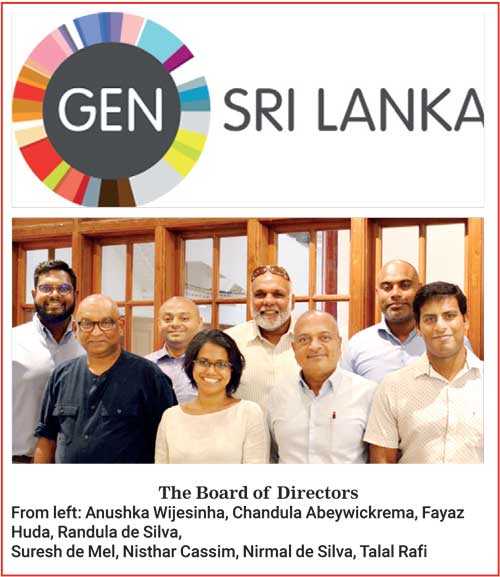 Join our Community Conversations

GEN Conversations is a forum where individuals discuss different topics they are passionate about.
Find and Connect with GEN Members

The GEN universe includes individuals and organizations from all parts of the entrepreneurial ecosystems of more than 160 countries. This is where you can find, connect and collaborate with entrepreneurs, investors, researchers, policymakers and others promoting entrepreneurship around the world.

The Global Entrepreneur ship Congress is a gathering of startup champions from around the world—where entrepreneurs, investors, researchers, thought leaders and policymakers work together to help bring ideas to life, drive economic growth and expand human welfare.

Hosted in different rising entrepreneurial cities each spring, the Congress fosters collaboration among thousands of delegates from more than 170 countries to define action in addressing challenges around growing entrepreneurial ecosystems and more effectively enabling entrepreneurs everywhere.

With live events featuring the latest, best-in-class programming and research, the Global Entrepreneurship Congress is an opportunity to connect and stay apprised of new ideas, insights and developments.

Previous GEC city hosts have included: Kansas City (2009), Dubai (2010), Shanghai (2011), Liverpool (2012), Rio de Janeiro (2013), Moscow (2014), Milan (2015), Medellin (2016), Johannesburg (2017), Istanbul (2018) and Manama, Bahrain (2019).

The next host city will be announced in the coming weeks. Sign up now if you would like to receive an official invitation to attend GEC 2020.



https://www.genglobal.org/gec

GEC+ is a series of GEN licensed events, initiated and hosted by cities around the world, that bring global expertise to bear on a concentrated issue or geographic region to advance efforts to accelerate new firm formation and strengthen local, national and regional ecosystems. GEC+ events have been held recently in Seoul, Cape Town, Bangkok, Taipei and Kigali.

https://www.genglobal.org/gec-plus



The Startup Nations Summit gathers a network of entrepreneurship policy shapers from around the world to identify, test and track innovative policy levers and smart public sector driven programs for new and young businesses. Following SNS Toronto in 2012, SNS Kuala Lumpur in 2013, SNS Seoul in 2014, SNS Monterrey in 2015, SNS 2016 in Cork, and SNS 2017 in Tallinn, the Startup Nations policy network will meet in Surabaya, Indonesia. At the 7th edition of SNS, Startup Nations members will continue their work to unearth new effective policy levers and find innovative solutions to regulatory conundrums related to entrepreneurial disruption.



http://summit.startupnations.co/