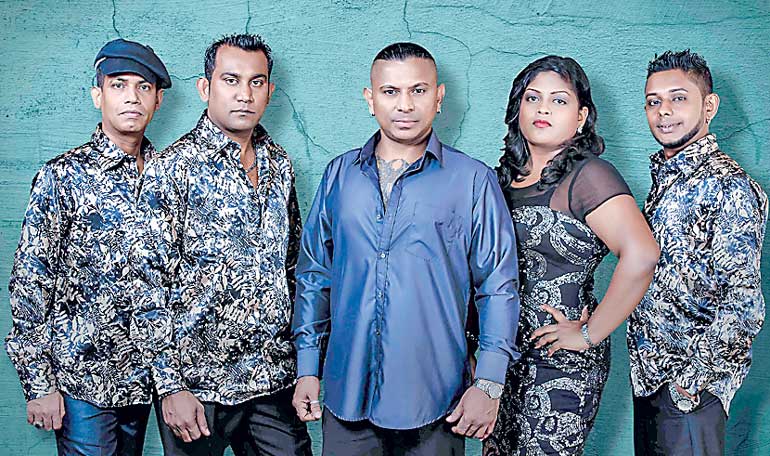 The Galadari Hotel's popular pub the Margarita Blue sizzles every Saturday 8:30 p.m. onwards from 1 September as the band 'Gravity' is set to ignite guests with their powerful performances. The five-member band is led by singer and guitarist S.S. Shafi, Sunith De Silva on bass, Ruwan Jayawardena on keyboards, P.D. Suresh on drums and female vocalist Hasini Wickramatunga.

Shafi is a household name in the local music industry. The veteran musician has a fan base not only in Sri Lanka but in many parts of the world too achieved by travelling with several famous leading award winning bands such as 'Dream Team', 'Pro Arrangement', 'Aquarius', 'Purple Rain', 'Wild Fire' and 'Mirage' to name a few.

The band has been named after the famed song 'Gravity', performed by singer-songwriter and guitarist John Mayer. The Gravity repertoire ranges from upbeat club to dance music which includes commercial, pop, dance, blues, jazz, R&B, country, folk, pop rock to even the local favourites.

Having been instrumental in putting together his very own band Shafi hopes to create a unique one-of-a-kind gravitational pull at the Margarita Blue and set Saturday nights on fire with their sensational performances. Do not miss this spectacular performance; be there and experience it.