By Shannine Daniel

Theatre Junction, a theatre company based in Colombo, is an ensemble of young artists from Colombo, headed by theatre director Anushka Senanayake, who serves as the Artistic Director of the company. It is the only English Theatre Company in Sri Lanka that produces musicals with a live ensemble of musicians accompanying the actors on stage, and aims to provide opportunities for emerging artists, create contemporary theatre work, and foster a culture of collaboration in theatre and performance making.

Since 2012 the company has presented successful performances, and is proud to present the award-winning Broadway musical, Next to Normal, this year on 29 and 30 September and 1 October at the Lionel Wendt Theatre.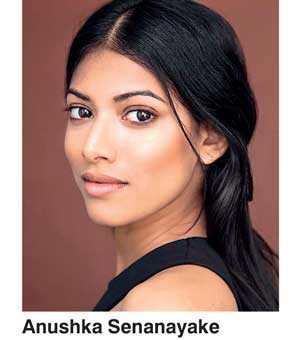 Speaking to the Daily FT Theatre Junction's founding Artistic Director Anushka Senanayake shed some light on the production.

Anushka recently graduated from The Lir Academy, Trinity College Dublin in Ireland with a Master of Fine Arts in Theatre Directing. She has completed a Bachelor of Arts (Honors), double majoring in Theatre and Economics, at Converse College, USA.

Anushka has gained directing, assistant directing and performance experience in USA, Europe and Sri Lanka. She was selected as an emerging director to participate in the Director's Symposium held at The Gate Theatre in Ireland in 2015. Productions she has directed have been programmed at the Tiger Dublin Fringe, The Galway Theatre Festival, and SHOW to name a few.

During her undergraduate education at Converse College, she was a Who's Who Among American Colleges and Universities Nominee in 2014, tapped into a number of National Honor Societies including an invitation to join Omicron Delta Kappa (National Honors Society for Academic Excellence) and received a number of awards for her work in theatre and economics.

Anushka will be collaborating with Natasha Senanayake, Theatre Junction's Music Director, to bring this production to life. Natasha has brought together some of Colombo's finest musicians to form the instrumental ensemble that will perform live music for this musical. Natasha will also conduct the musicians at every performance.

Following are excerpts of the interview with Anushka:


Q: What are the productions that you have worked on?

A: Most of my recent work in theatre has been in Ireland, as I was based in Dublin for the past two years or so. The most recent production I directed was the world premiere of Sisters of the Rising by Christiane O'Mahony at The Everyman Palace Theatre in Ireland. This production was also selected to be presented at the 2016 Galway Theatre Festival and is currently on its national tour. The most recent production I directed in Sri Lanka was through Theatre Junction and was the musical, The Last Five Years.


Q: Why did you decide to produce this musical?

A: I first read this script some years ago and ever since then, I have looked forward to an opportunity to work on this particular production. The manner in which the subject of mental health, grief and relationships are explored in this play is truly inspired. Tom Kitt and Brian Yorkey have woven these important and urgent conversations into the fabric of the piece with great care and honesty. It was mainly these themes that inspired me to direct this piece as I felt these topics were relevant to a Sri Lankan audience at this particular point in time.


Q: What can the audience expect from this production?

A: This production features six actors which make it quite an intimate piece. I feel privileged to have worked with Natasha Senanayake, our music director, who has brought together our instrumental ensemble that features some of Sri Lanka's finest musicians. This instrumental ensemble, conducted by Natasha, will accompany the actors with live music for each performance. This is a compelling story that is filled with laughter and heart with music that will seep through your skin.


Q: Who will take part in musical?

A: Our cast consists of Devashrie de Silva, Chrisantha de Silva, Damien Fernando, Sithara Pathirana, Gyles Dharmaratne, and Eraj Gunewardena. Our instrumental ensemble is made up of Eshantha Peiris, Christopher Prins, Thishan Wijesinghe, Shalintha Rodrigo, Savini Chandrasinghe, Lydia Goonetilleke, and Asela Perera.


Q: What sort of audience does this musical specifically target, or is it something that many people can relate to?

A: It is definitely a play many people can relate to and is more catered for teenage and mature audiences. The songs in the musical have a variety of influences from the genre of rock and alternative rock to classical music and jazz. The production explores the subject of mental health so anyone working, studying or interested in the field of psychology would find this production interesting. Most of the subject matter, conflicts, and challenges faced by the characters in this play are incredibly relatable.

The fresh and contemporary manner, in which the musical has been constructed, by Kitt and Yorkey, allows this to steer away from the conventional aesthetic that one might typically expect from a musical. It has been a joy for me to work with such a brilliant book and score.