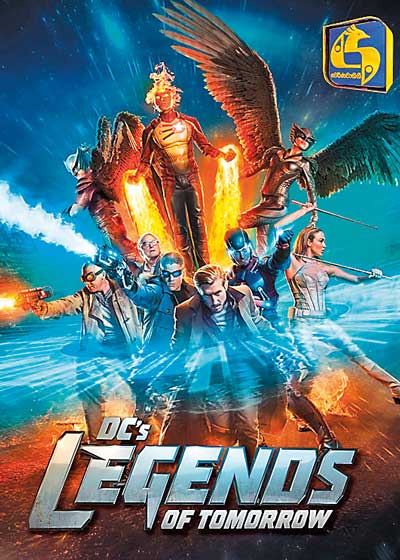 The Swarnavahini television channel, part of the EAP Broadcasting Company recently launched its first-ever DC series, 'Legends of Tomorrow'. The subtitled 45 minute-long episodes will be aired every Saturday at 7 p.m.

The story revolves around the concepts of the legion of Time masters that patrol and protect the time-stream from those who would warp or change history to their benefit, while guarding the secrets of the multiverse.

The American action-adventure television series, 'DC's Legends of Tomorrow' is developed by Greg Berlanti, Marc Guggenheim, Andrew Kreisberg and Phil Klemmer, who are also executive producers along with Sarah Schechter and Chris Fedak. Being aired on the CW, it's a spin-off from the CW's most successful TV series, Arrow and The Flash – while prevailing in a similar fictional universe. The cast consists of a star-studded line-up featuring some of the most prominent characters from the DC multi universe while Victor Garber plays the role as Dr. Martin Stein, Brandon Routh as Ray Palmer/Atom, Wentworth Miller as Leonard Snart/Captain Cold, Arthur Darvill as Rip Hunter, Franz Drameh as Jefferson 'Jax' Jackson/Firestorm, Dominic Purcell as Mick Rory/ Heat Wave, Caity Lotz as Sara Lance/ Black Canary, Amy Pemberton as Gideon and Ciara Renée as Kendra Saunders/Hawk Girl.

Commenting on the latest DC superhero series introduced to Swarnavahini, Dylan Samuels – Director of Operations, EBC stated: "We are extremely proud to telecast 'DC's Legends of Tomorrow' to our loyal viewers through Swarnavahini. The rating of the premier season for 'Legends of Tomorrow' has been overwhelming all around the world. While this being yet another acquired series in our diverse portfolio of television programmes, we truly hope to provide an unique TV experience for children, teenagers, young adults and basically all the 'young at heart' through this show." Since its launch in 1997, Swarnavahini has remained dedicated to delivering high quality programming and reaching out to an extensive audience base across Sri Lanka. The channel has been identified as one of the top-rated television broadcasting organisations in the country and is part of the EAP Broadcasting Company, which also comprises of ETV, Shree FM, E FM and Ran one FM.