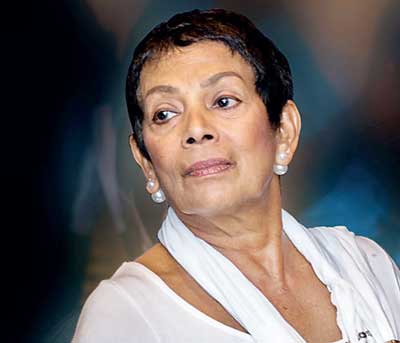 Suni Nirmalalingam is a self-taught, non-formal artist whose work is frequently commissioned by architects and interior designers, most often seen to adorn high profile corporate boardrooms and high-end residential properties.

She will exhibit some of her paintings on Friday (21) at Park Street Mews, where a shopper's haven will take place, with over 20 premium vendors exhibiting a range of products from 10 a.m. onwards.

Suni varies her substrates using different techniques and her unique styles can be said to be contemporary/abstract, using mixed media materials and interesting textured finishes blended into unusual colour tones in acrylic and water colours. On this occasion, she will be showcasing some of her work which will be more suited for homes and smaller offices.