Sri Lanka Telecom (SLT) was proud to announce that it has now launched a streaming service via the first of its kind, Sri Lanka's OTT (Over-The-Top) platform to make entertainment options available online to Sri Lankans.

SLT customers can now enjoy high quality video streaming, music downloads and gaming facilities as never experienced before in Sri Lanka, bringing a cinema experience right to the home.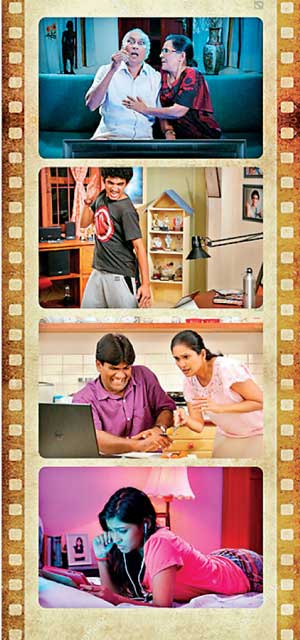 This is the first time in Sri Lanka where a service for video streaming and gaming has been launched in such a magnitude. This was made possible by SLT's landmark partnership with the largest and a pioneer in digital media entertainment in South Asia, Hungama Digital Media Entertainment Ltd., and its local partner Evoke International Ltd.,.

SLT will be the Exclusive Operator in Sri Lanka to be affiliated with Hungama. Customers in Sri Lanka will now be able to access a vast collection of new Hollywood, Bollywood, Tamil, Theligu and Sinhala movies, songs as well as video games at attractive prices, all from the comfort of their homes. The value for the services accessed can be paid along with the customer's telephone bill at the end of the month. With this service, customers will have access to over 3.5 million pieces of content, which includes the latest releases in songs as well as just premiered foreign and local movies with the highest quality ever experienced for video streaming and music downloading. Through promoting this kind of entertainment content locally, all citizens of the country are offered the opportunity to enjoy a better online entertainment experience.

Four monthly subscription packages are available starting at rates as low as Rs.130/- per month: Box Office provides unlimited movie streaming, Jukebox - unlimited music streaming, Console - unlimited game access and Cineplex that provides a mix of all three - unlimited music, video and games access. Two separate packages are also available that allows for unlimited movie streaming for 7 days.

SLT's move to partner with Hungama's "over-the-top" entertainment content means SLT broadband consumers can watch these content with a high speed broadband internet connection or PEO TV (IPTV) connection or a Mobile connection – it is a significant milestone for Sri Lankan consumers. SLT intends to allow its OTT entertainment service subscribers to access content on mobile devices through a mobile app.

SLT broadband customers can now register for Hungama services by visiting https://sltfilmhall.slt.lk

Upon registration, customers can download and view unlimited movie streaming, music streaming as well as gaming for a monthly subscription fee.