Starting in July, well known and respected theatre company – Mind Adventures, headed by Artistic Director Tracy Holsinger, will launch theatre workshops for children and teenagers. The workshops are designed to enable students to work on creative expression, improvisational skills, characterisation, and the exploration of the 'self'. These workshops will be particularly useful for students who wish to further develop interpersonal skills and explore theatrical technique.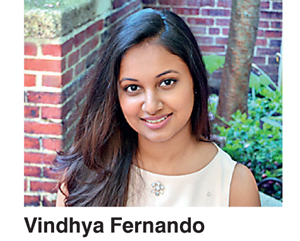 The workshops will be run on a weekly basis for four weeks and will cater to 8-13 year olds and 14-18 year olds separately. The fee per student, per workshop is Rs. 1,000 and the program will be conducted at the Nelung Arts Centre, Hyde Park Corner.

The workshops will be conduct by Vindhya Fernando, an actor and director who received her BA in Theatre and Sociology in 2014 from Suffolk University, Boston. She received her training in performance and has also directed and stage managed productions in the Greater Boston Area.

She has worked with Company One Theatre and Central Square Theatre in the USA and currently works for Mind Adventures. She is also a classically trained singer and is an Associate of Trinity College London (ATCL).

Registrations are on a first come, first served basis and will close on 24 June. For registration and more information please call on 0779032030 or email [email protected] Workshop dates will be confirmed once registration is complete.