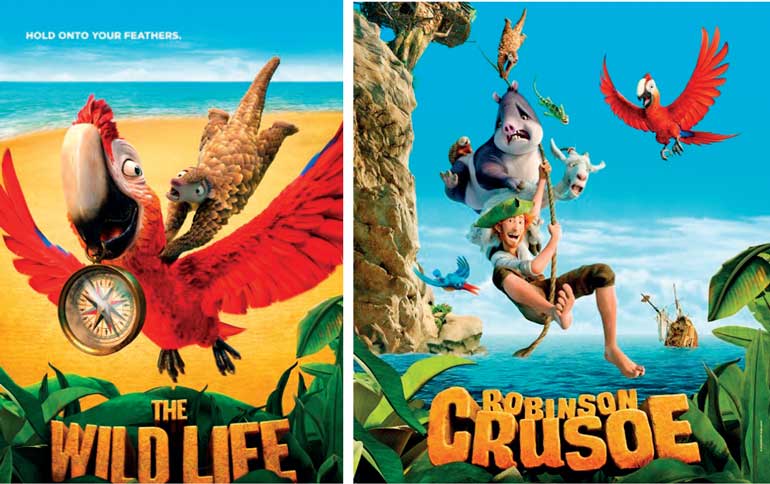 A countdown to a celebration of World Children's Day is underway as Cargills Magic, KFC and Buffalo Junior partners Majestic Cineplex to create a fresh approach to celebrate this popular day.

Majestic Cineplex will be a hive of activity filled with fun and a carnival spirit including art competitions, free product giveaways, coupon giveaways, etc. distributed by these renowned brands on 1 October from 9.00 a.m. to 7.00 p.m. It will be a fitting follow-up to the latest children's cartoon classic 3D movie Robinson Crusoe, in which a daring parrot Mak recounts how Robinson Crusoe came to be stranded on a tropical island.

The event is a fitting tribute to children in that it provides the opportunity for parents to bond with their kids while giving them the freedom to enjoy a day of fun specially designed for them. Children can experience a fascinating mix of fun, entertainment and competition and celebrate the joy of Children's Day by being free-spirited and frolic in this enjoyable setting, with the ultimate moments of excitement culminating with the viewing of this children's classic cartoon film. The movie is bound to take children into their imaginary world of fantasy and dreams as it creates a world to which kids can relate to. The 3D special effects and storyline is bound to fascinate them and attract them and adults alike. In addition, the sound effects add to the attraction and are bound to make them remember this special day planned for them.

These new age cartoons are greatly appreciated for their sheer ingenuity and creativity and have generated rising demand. Majestic Cineplex has once again taken an innovative step in highlighting the importance of celebrating universal ­­Children's Day.