Watch this massive mutant team-up in X-Men: Apocalypse. Not only does it tease a Wolverine (Hugh Jackman) cameo, it also promises the best and has an army of sensational characters in its heroes and villains. The movie also offers the best band of bad guys with Apocalypse (Oscar Isaac) and his Four Horsemen: Angel (Ben Hardy), Storm (Alexandra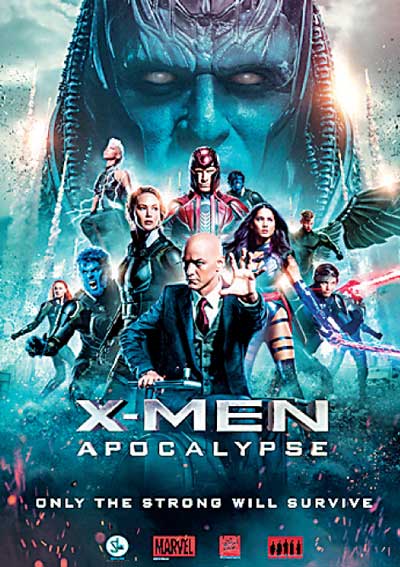 Shipp), Psylocke (Olivia Munn), and Magneto (Michael Fassbender).

It's all of them against a god, and the most powerful beings on earth and together with younger and hotter stars like Jennifer Lawrence, James McAvoy and Sophie Turner joining the fray.

Set in 1983 – 10 years after the events of 'X-Men: Days of Future Past' – 'X-Men: Apocalypse' finds Charles 'Professor X' Xavier (James McAvoy) happily overseeing his school for the gifted, where Hank 'Beast' McCoy (Nicholas Hoult) teaches and Jean Grey (Sophie Turner) and Scott 'Cyclops' Summers (Tye Sheridan) are students.

Hiding in a human form, Raven/Mystique (Jennifer Lawrence) is continuing her activism, freeing mutants like the transporting Kurt 'Nightcrawler' Wagner (Kodi Smit-McPhee) from their captivity. But once the authorities discover him, Magneto 'once again' goes to his dark side, just in time to join the Four Horsemen of the world-rattling uber-mutant Apocalypse (Oscar Isaac). It's a battle for Magneto's soul and the world itself, 'again'.

Show times at Majestic Cineplex is 10.45/1.45/4.45/7.30 Fri/Sat 10:30 p.m. and at Empire Cineplex at Independence Arcade at 10.30/1.30/4.30/7.30 Fri/Sat 10:30 p.m.