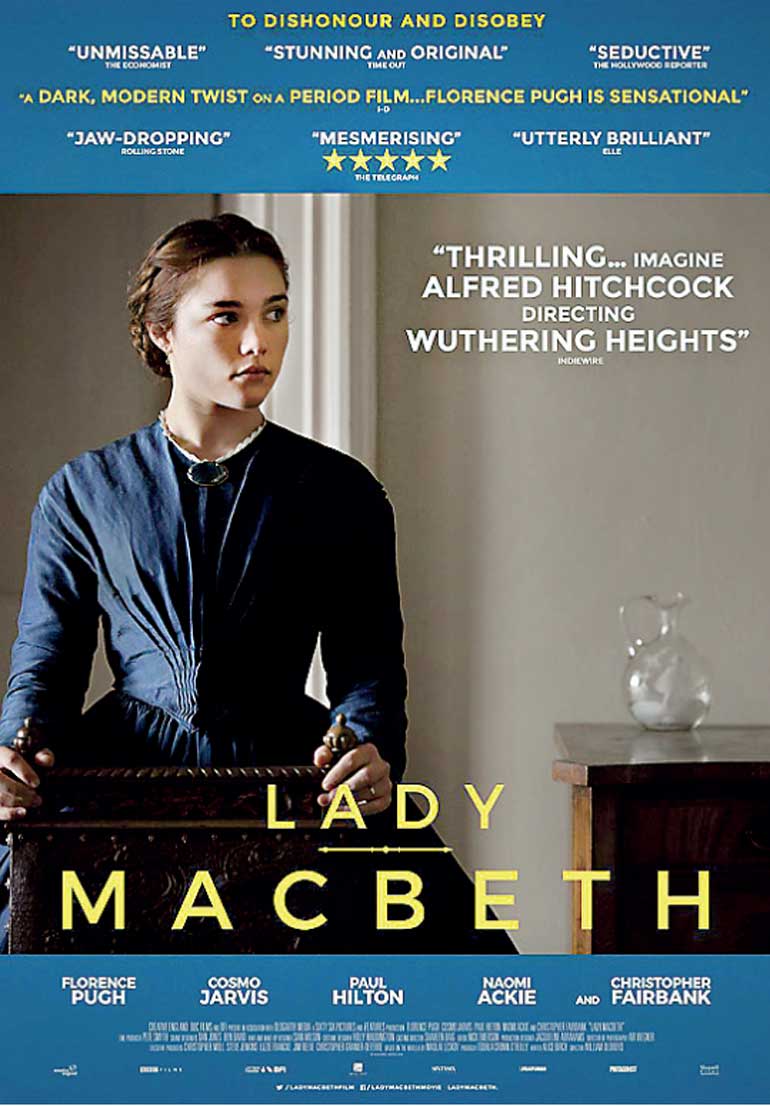 nWeekend screenings at Majestic and Empire Cineplexes
'Lady Macbeth' is a 2016 British drama film directed by William Oldroyd, based on the novel 'Lady Macbeth' by Nikolai Leskov. It stars Florence Pugh, Cosmo Jarvis, Paul Hilton, Naomi Ackie and Christopher Fairbank.

The movie won awards at Dublin Film Critics Circle Awards, Jameson Dublin International Film Festival, Les Arcs European Film Festival, Montclair Film Festival, Palm Springs International Film Festival, San Sebastian International Film festival, Thessaloniki film Festival and Zurich Film Festival.

Set in 19th century rural England, a young bride who has been sold into marriage to a middle-aged man discovers an unstoppable desire within herself as she enters into an affair with a worker on her estate.

Much of the film's allure comes from the main powerhouse performance from Florence Pugh. In only her second feature, the 21-year-old actress reveals the kind of technical precision and command of the screen you'd see in a veteran. It is portrayed by the smart, sexy, dour qualities that are weaponised by a lethal charismatic lead performance by her as the unrepentant killer. She is both sphinx and minx.

It has the rapid heartbeat of a brutal psychological thriller. You simply cannot stop watching is beauty, even as you long to look away from its cruelty.

'Lady Macbeth' screens at Majestic Cineplex 10.15 1.15 4.15 7.15 Fri/Sat 10.15 pm and Empire Cineplex 1.30 4.30 7.30 Fri/Sat 10.30 pm Sat/Sun 10.30 am.