The Government of Japan has decided to grant 52.6 million Japanese Yen (approximately Rs. 73.6 million) worth of TV programs to Sri Lanka Rupavahini Corporation.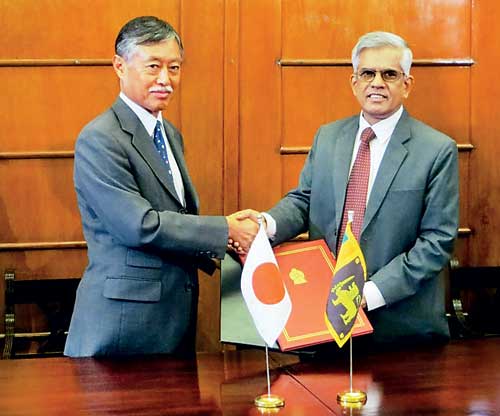 This project aims to upgrade and improve knowledge and awareness of Japanese culture, value and lifestyle among Sri Lankan viewers through specially designed Japanese TV programs to be telecast in Sinhala and Tamil and reaching out to all areas of Sri Lanka.

It will be utilised for the procurement of a total of 449 TV programs, including documentaries on Japanese industry, technology, economy, nature, science and environment as well as educational programs for children. These Japanese programs will be dubbed into Sinhala and Tamil, so that they could be easily understood by all communities in Sri Lanka.

In this connection, the Government of Japan also approved Rs. 42.7 million to be financed through the Counterpart Fund under Japan's non-project grant aid scheme to cover part of the cost of the project. This fund will be utilised for covering costs of dubbing Japanese programs into Sinhalese and Tamil, subtitling the Sinhala dubbed Japanese programs into Tamil, production of trailers and crawlers as well as airtime for trailers and crawlers.

The signing of the Exchange of Notes took place on 13 September between Ambassador of Japan to Sri Lanka Kenichi Suganuma and Ministry of Finance Secretary Dr. R.H.S. Samaratunga at the Ministry premises.