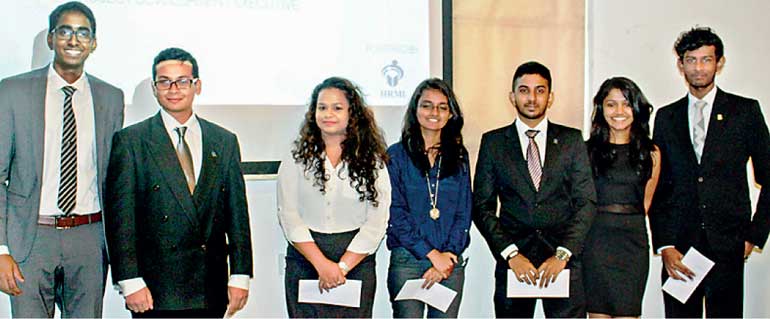 Volunteerism is a noble concept that promotes the moral of selfless acts by making someone else's life better. It not only helps people in need, but brings communities and even the world together, for a common goal of contributing to elevating the quality of human life.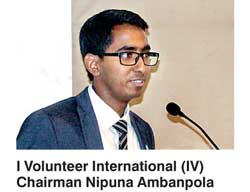 IVolunteer International (IV) was born, under the same principles and operates under the leadership of a vibrant group of people volunteering as its Board of Directors – Nipuna Ambanpola (Chairman), Sasmini Bandara (Secretary), Pasindu Liyanage (Finance Officer), Shadir Hisham (Marketing Officer), Kashmi Abeysekara (Volunteer Representative), Hansani Bandara (Editor), Prathap Kumaraperuma (Chief Ambassador) and Janvee Gunaratne (Project Development Executive).

They are led under the Chairmanship of Founder Nipuna Ambanpola, an old Royalist and a youth activist with a passion to make a change. The organisation is backed by teams of volunteers with various skills and from diverse cultural backgrounds, coming together as one for a common goal.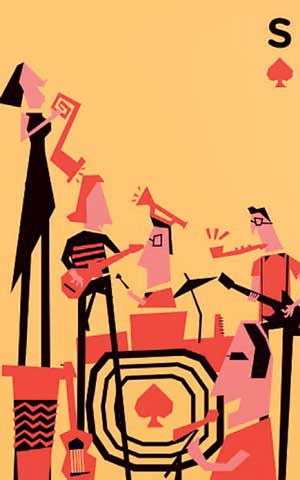 "IV is a non-profit organisation operating under the vision of contributing to elevate the quality of human life through international understanding, youth engagement and conflict prevention. We believe that greater goals could be achieved if young volunteers got together and made collective efforts to combat universal issues," Ambanpola said.

"The membership of the organisation is open to absolutely anybody without any restriction. The only requirement is that they have to have the passion to change the world and be responsible. IV is looking forward to some great projects, of which the IV's Ambassador's Council is a very interesting one. This will bring youth from around the world to a discussion platform to find effective solutions to growing global problems," he added.

IV hosts a fund-raiser called 'Summer Spades' featuring the finest youth DJs, bands and solo artistes in a musical night on Saturday 11 June at TRACE Expert City, Maradana from 5 p.m. onwards. Funds from his project will be utilised to establish the 'Ranuga IVolunteer Foundation' which will sustainably support the education of underprivileged children in the rural areas of Sri Lanka. Tickets are available at the gate.

Visit www.ivolunteerinternational.org and join thier Facebook page: /ivolunteerinternational.org to get to know more about our projects or email: [email protected]