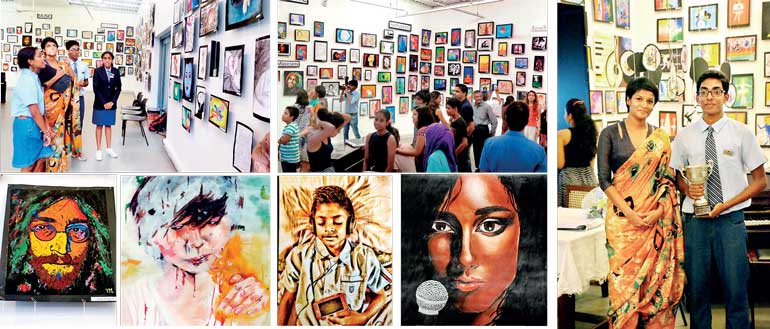 Elizabeth Moir Senior School hosted its annual Art Exhibition at the Lionel Wendt Gallery on 3-4 October. The theme for this year's exhibition was 'If Music be the Art of Life, Paint on', a twist on Shakespeare's well known quote from Twelfth Night, and perfectly captured the work that was exhibited: a rich fusion of art and music.

The talented students employed myriad colours and textures, as well as a variety of media, to depict what music meant to them, including digitally enhancing photographs to add an additional dimension. Art students who received A star grade at the IGCSE also exhibited their work including Young Eun Shin (Grace) who received a 100% for the IGCSE, Anya Gunawansa and Luke Chung who got 95% and Luayyu Khaleel who scored 93%.

Yehali Sangakkara who was the Chief Guest and judge for the parallel Inter House Art competition said, "The way that each team spoke about their house work was inspirational to me. It reinforces my personal experiences and dealings with Moir students in the past as confident achievers." Her words of encouragement and advice were very much appreciated by all the students present.