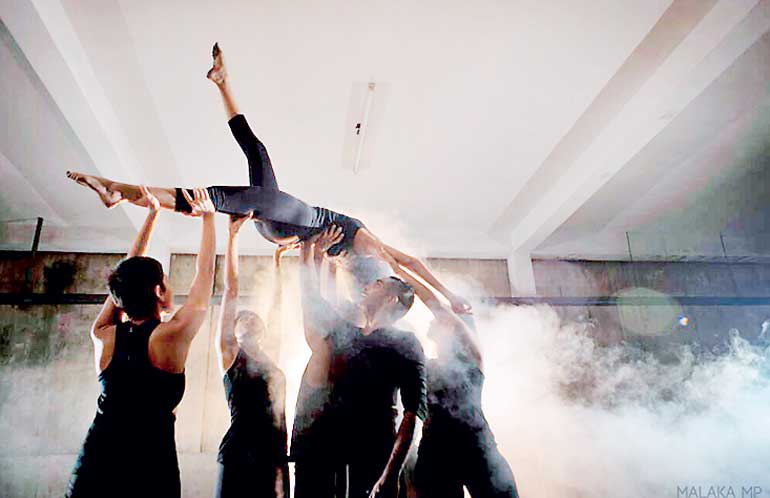 'Genesis: The Awakening' officially launches the Mesh Academy of Dance here in Sri Lanka this month. The show, which is sure to be a hit, will take place on 11 and 12 July at the British School Auditorium from 7:30 p.m. onwards.

Launched by the vibrant Umeshi Rajeendra, the show will mesmerise audiences with its different techniques of dance, showcasing versatility at its best in conjunction with Professor Mathern of Denison University, USA. Proceeds from the show will be donated to Room to Read and the Cerebral Palsy Foundation in support of educating the children of Sri Lanka and providing free movement.

Commenting on the show, Umeshi Rajeendra, Founder and Artistic Director, Mesh Academy of Dance stated: "We are incredibly excited to share how we can take dance through a journey of self-exploration of ideas, thoughts and feelings and convey this through the language of movement. Inspired by the idea of a 'beautiful struggle,' Genesis is sure to awaken the souls within you. It is the ideal must watch show for all those who love art in any form."

Ten talented Sri Lankan dancers with a strong dancing background will take on the stage of Genesis. The team will be joined by international participants Sandra Mathern and three Dance majors from Denison University, USA. The show aims to launch the Academy and introduce budding Sri Lankan dancers to personally experience dance in its rawest forms.

These dancers will have the opportunity to discover and question their own ideas about identity, aesthetics, and cultural boundaries, while advancing their research agendas in dance pedagogy, movement transmission, and choreography. This rich cultural, physical and intellectual engagement in movement as a form of expression and communication is central to the rigorous study of dance, and will be a transformative experience for all involved.

Sandra Mathern, Professor of Dance, Denison University, USA, further stated: "'Genesis: The Awakening' is an incredibly exciting event and we are eager to share our work and exchange ideas with Umeshi and her students. It is an honour to be a part of the grand launch of the Mesh Academy of Dance."

Tickets for the much-anticipated show can be purchased at the British School on weekdays from 8 a.m. to 4 p.m. and at Barefoot Café from 11 a.m. to 5 p.m. on the weekends or online at ticketslk.com. Call 0765302714 or 0778415110 for more ticketing information or visit the Mesh Academy of Dance's Facebook page at www.facebook.com/meshacademyofdance.