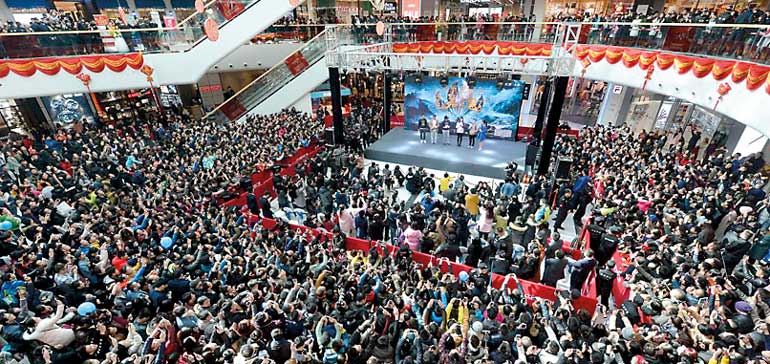 People attend a promotional event with Hong Kong star Stephen Chow for the film, The Mermaid, in Taiyuan, China, on 17 February, 2016
Reuters: Monthly box office receipts in China have exceeded those in the United States for the first time in February, the official Xinhua news agency said, propelled by local hit 'The Mermaid' and the week-long Lunar New Year holiday.

China is raising a steep challenge to the North American market, still the world's largest but where box office growth has stalled. Ticket sales in China, meanwhile, soared to around 44 billion yuan ($ 6.7 billion) last year, up nearly 50% from 2014.

Chinese cinemas took in a record 6.87 billion yuan ($ 1.05 billion) in February, Xinhua reported on Tuesday, citing the State Administration of Press, Publication, Radio, Film and Television, almost $ 250 million more than the figure the agency gave for North America.

Driving sales was odd-ball romantic comedy 'The Mermaid', which broke box office records with a haul of around 3.2 billion yuan, overtaking local rival 'Monster Hunt' and Hollywood action movie 'Furious 7'.

Foreign film-makers from Sony Corp to Walt Disney Co are increasingly turning to China, despite the challenges of navigating its censors and having to compete for one of the coveted 34 spots allowed for imported films each year.