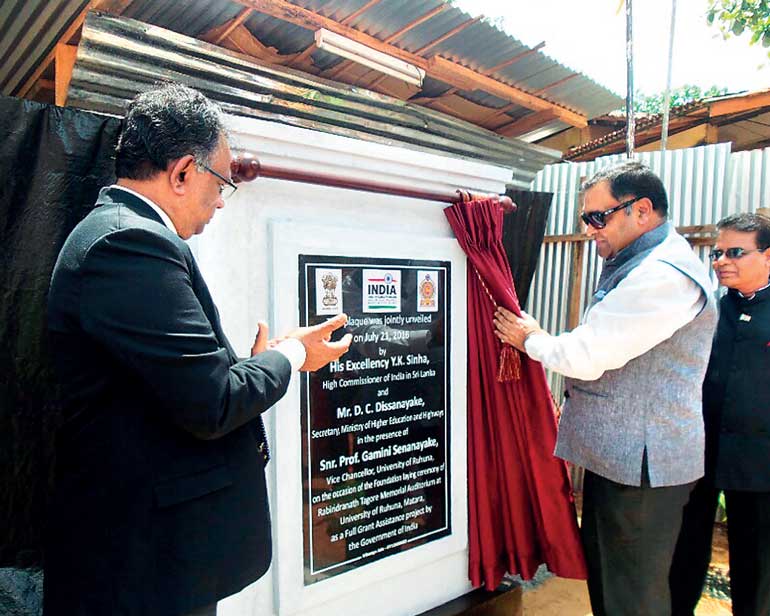 Text and pic by P.D. DE SILVA

A ceremonial plaque for the state-of-the-art 'Rabridranath Thagore memorial auditorium' gifted to the University of Ruhuna by the Indian government was unveiled by Y.K. Sinha the Indian High commissioner in Sri Lanka at the university precinct yesterday (21).

"We are most great full to the Indian government for gifting Rs. 300 million to construct this state of the auditorium to the University of Ruhuna," said Vice Chancellor of the University of Ruhuna Senior Professor Gamini Senanayaka welcoming the guests. "At the moment there isn't an auditorium with 1,500 seats in the whole of Matara let alone the university," he added.

Counsel General for India in Hambantota, Chairman of the Blue Ocean Group and Link Engineering who have been awarded the contract, deans and staff of the university attended the function.