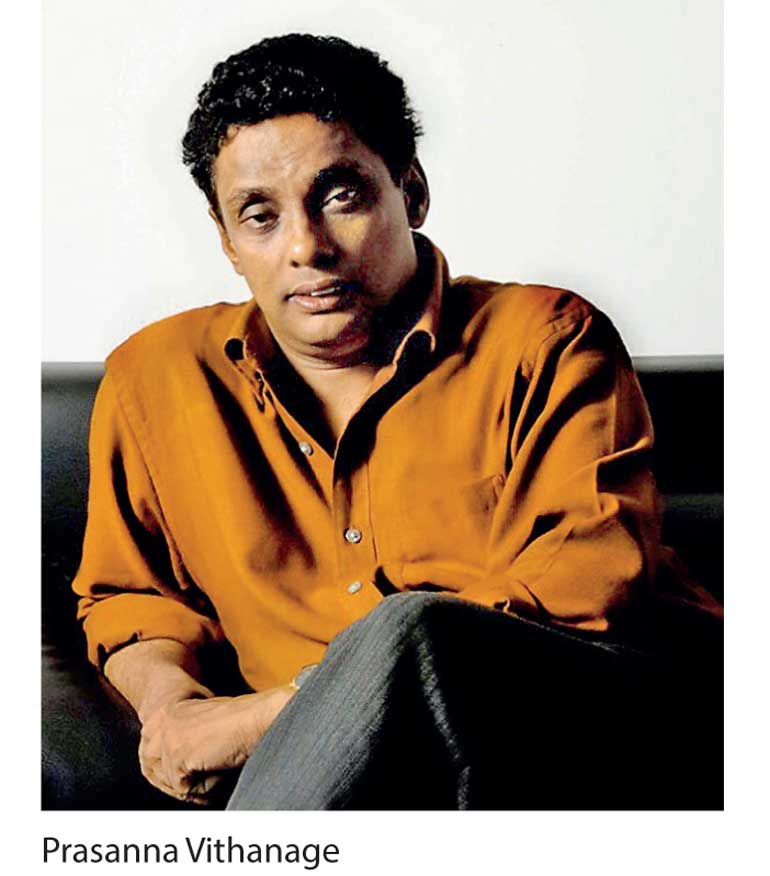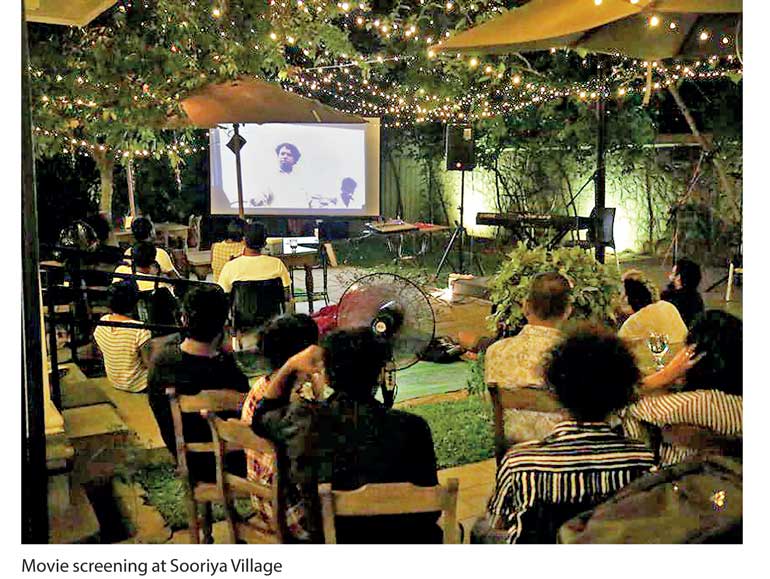 The second instalment of Art in The Village, the ultimate open mic event celebrating and promoting artists to perform from the word 'art' itself, is back with a flash from the past. This month's feature is the award-winning Sinhalese film, 'Pawuru Walalu' (Walls Within), a film about a single mother in a traditional, post colonial, Roman Catholic community in the 1960s by veteran filmmaker Prasanna Vithanage.

Art in The Village welcomes all artists, musicians, dancers, dramatists, film directors, writers and much more to come and showcase and discuss your art as well as all you art lovers who want to emerge yourselves in an evening of all things art to come to The Sooriya Village located at No.49, Skelton Road, Colombo 5 on Sunday 9 July at 7 p.m.; admission is free.

Prasanna Vithanage is a renowned Sri Lankan filmmaker whose films have won many awards, both local and international, and have also been commercially successful. In his early theatre work, he translated and produced plays by international writers, and has adapted works of world literature to film. Notable films written and directed by him include Oba Nathuwa Oba Ekka (2012), Akasa Kusum (2008), Ira Madiyama (2003), Purahanda Kaluwara (1997) and Anantha Rathriya (1996).

His latest release, Usaviya Nihandai (English Title – Silence in the Courts) based on actual events that took place in rural Sri Lanka a decade ago was a highly acclaimed feature documentary. Pawuru Walalu (Walls Within, 1997), his third feature, won the Best Actress Award for Nita Fernando in her role as Violet, at the 1998 Singapore International Film Festival. It won ten of eleven awards, including Best Picture and Best Director, at the Sri Lanka Film Critics Forum Awards in addition to several other local and international awards.

Pawuru Walalu (Walls Within), starring Tony Ranasinghe, Nita Fernando and Sangeetha Weeraratne, is a tale about a single mother, Violet who conforms faithfully to the behaviour expected of a single mother in a traditional, post colonial, Roman Catholic community of the 1960s with her two daughters in their small home inside the old fortress of the Southern Port City of Galle. Violet's lonely yet peaceful life is turned on its head when a message from her first and only love Victor arrives in the wee hours of one night.

The Sooriya Village, located in the heart of Colombo, provides amenities such as rehearsal suits, a top gear recording studio, library and research services, a tech based lecture room, a restaurant with mouth watering delights, dorms, tea/coffee/juice lounge, performance spaces and plenty of hang out area. Sooriya's vision is to provide a facility for artists and art enthusiasts to nurture and explore the culture of arts delivering the best possible service and experience. The Sooriya Village welcomes all you vibrant art lovers for a refreshing evening away from the daily hustle and bustle to enjoy Art in The Village.

For more details of the event, please contact The Sooriya Village on 0112552666.