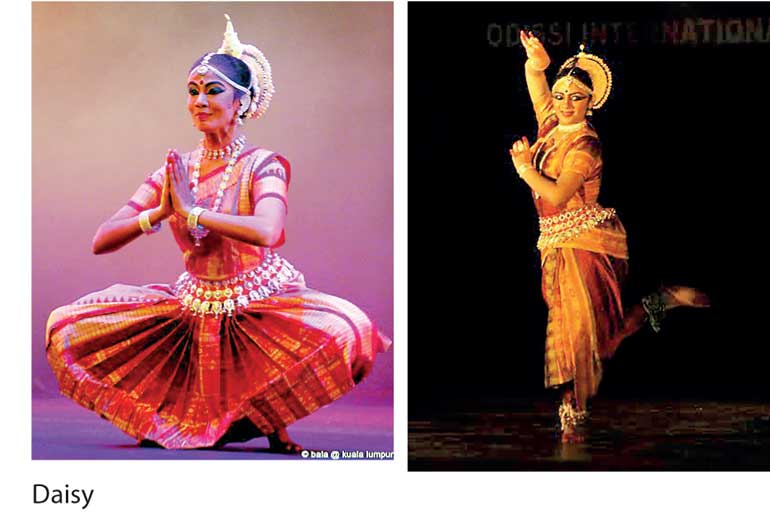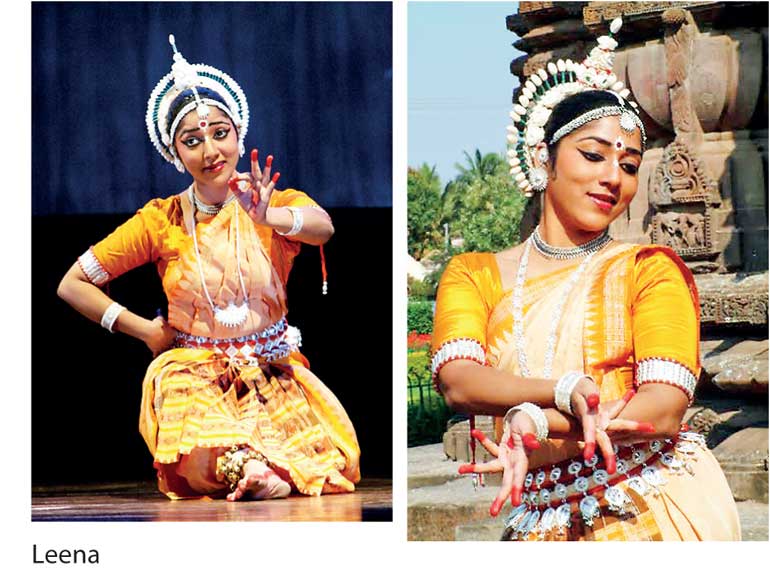 An Odissi Dance production by Odissi exponents Leena Mohanty, Nritta Ganesh Manoharan and Daisygaran Vijayakumar
Indian Cultural Centre will be organising Odissi dance production 'Anugamana – an ongoing journey' by Odissi danseuses Leena Mohanty, Nritta Ganesh Manoharan and Daisygaran Vijayakumar at 6:30 p.m. on 19 July at Russian Cultural Centre, No 10 Independence Avenue Colombo 07.

Odissi is one of the pre-eminent classical dance forms of India which originated in the Hindu temples of the eastern coastal state of Odisha in India. Its performance repertoire includes invocation, nrita, nritya, natya, and moksha. This dance form includes themes from Vaishnavism and others associated with Hindu gods and goddesses like Shiva, Surya and Shakti.

Anugamana the ongoing journey is an offering of Odissi Dance in the style of Guru Deba Prasad Das. His style of Odissi is known for its pristine qualities and immaculate compositions. His fascination for exploring and deriving inspiration from tribal dance movements gave Deba Prasad Das's style a special vigour and verve.
The artistes


Leena Mohanty, one of the leading exponents of Odissi dance is disciple of Guru Deba Prasad Das and Guru Durga Charan Ranbir, who is the torch bearer of this style. The highlight of her compositions is the precision and subtlety of movement, clarity of expression and the rustic abandonment which comes from years of honing the art form with love and care.

She is the recipient of the first Ustad Bismillah Khan Youth Award in 2006 from Sangeet Natak Akademi, New Delhi and has been awarded the coveted and prestigious Mahari award.

Nritta Ganeshi Manoharan has been named a "Wonder kid of Asia" for her academic performance and her excellence in Odissi who made her initial foray into the dancing arena in her early childhood. She continues to strive for perfection under the tutelage of stalwarts like Guru Durga Charan Ranbir, Leena Mohanty and at the TFA in Malaysia.

Daisyga rani Vijayakumaran has been involved in Bharata Natyam and Odissi dances for the past 30 years. A senior dancer with wide performing experience, she has established her credentials through sheer hard work and dedication. Having trained for many years with the artistic director of Kalpana Dance Theater, Shangita Namasivayam, Daisyga has much to offer as both a Bharatanatyam and an Odissi soloist.

All are cordially invited.

For further details please contact the Indian Cultural Centre on telephone no: 2684698 and email: iccrcolombo@gmail.com.