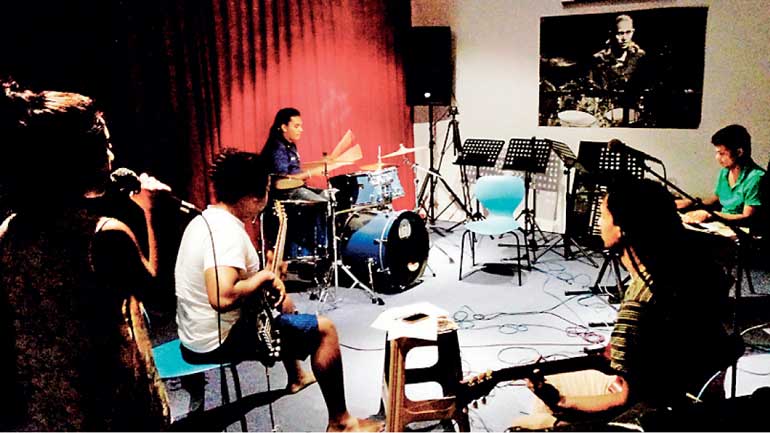 Anonymous: Listen, Love, Applaud. As the name suggests, it is an opportunity to relive how music used to be before the invasion of mainstream media and commercialization of music. It is an homage to the era where musicians were adored for the live performing capacity and the enthralling experience they delivered by transforming their soul and passion into music. It is about a simpler time where the artists lived for the applause of a crowd.

Anonymous focuses on the Unheard voices, the names that are among us. But we don't know them. Their voice is our voice, but we haven't heard them. It's what we are hearing, but not listening to. They are not products. They are talent. They are compassion. They are you. They are Anonymous.

Jigsaw Ensemble aims to bring out the said Anonymous to their The Debut, to please the crowd with three never before heard voices and performers.

It is not a genre specific concert and it's not limited to rock, pop and hip hop. It's a night for brand new artists to showcase their musical talent. The Debut will take place at Qbaa - Restaurant, Wine Cellar & Music Lounge on November 7 starting from 9pm. Novel and vastly talented unheard artists will make their debut in front of a real crowd, experiencing their first live performance. There will be originals as well as covers of some timeless songs while Billy Fernando with 2Forty2 will keep the night colorful and vibrant giving you a memorable musical experience.