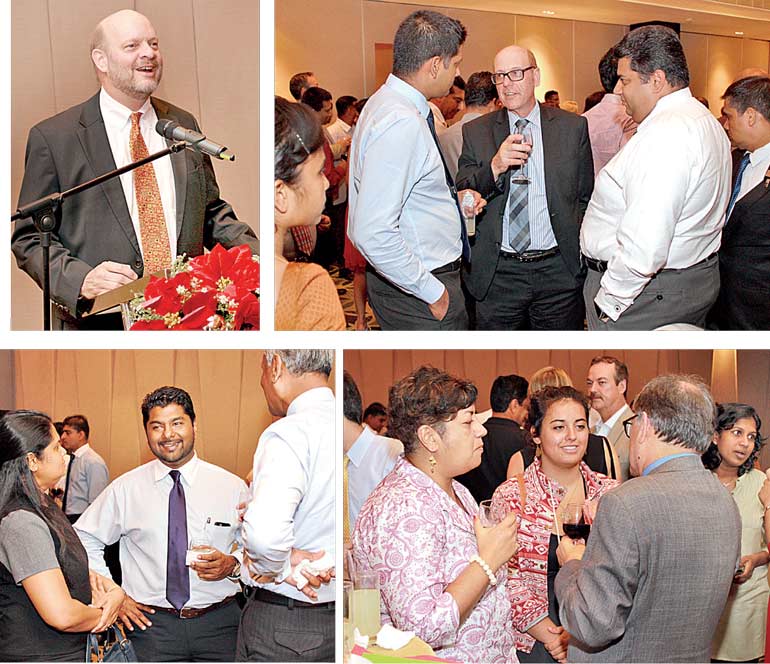 'Jingle and Mingle' AmCham's annual Christmas Networking event was held at the Blue, Hilton Colombo.

Andrew Mann, Deputy Chief of Mission – U.S. Embassy for Sri Lanka and the Maldives, graced the event as the Chief Guest.

Several members and their guests were present on the occasion and joined in the singing of Christmas Carols.

The night was filled with festive music, a choral performance and a wide range of delicious food and drink inspired by the holiday spirit was a fitting finale for 2015, and to celebrate the season.