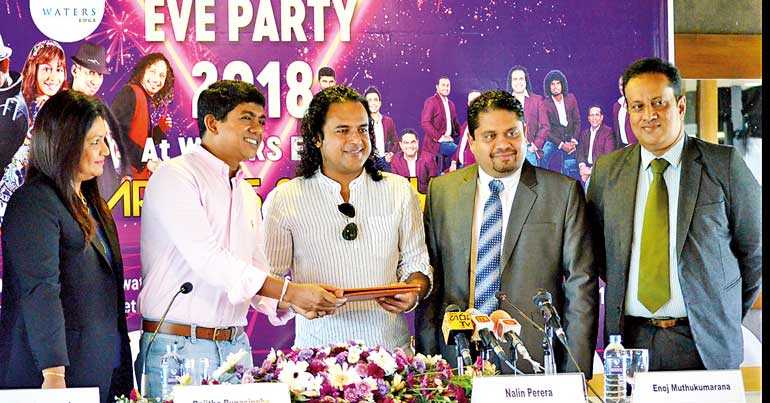 With the Merry season coming to a close, the peak of every year is seeing dawn in just a few more days. The perfect occasion to celebrate a joyous and rich new year has always been a hard choice to make, and Waters Edge is here to ease the process.

Water's Edge is organising Colombo's Best New Year's Eve party this year, featuring two of Sri Lanka's most renowned, loved music bands, 'Marians' and 'Misty'. This highly anticipated event is exclusively with a limited number of tickets to ensure maximum entertainment and a unique experience for the die-hard fans of both bands 'Marians' and 'Misty', in Sri Lanka as well as in the overseas community.

"Water's Edge is known to host the best and the biggest parties in Colombo, breaking the traditional norms of partying. People are still talking about our Oktoberfest Party. This year we are teaming up two of the biggest bands in the Sri-Lankan music industry to host the best New Year's Eve Dinner Dance to welcome a wonderful 2019," said Waters Edge Director Strategic Initiatives Enoj Muthukumarana.

The party, set to take place from 7 p.m. onwards at the Grand Ballroom on 31 December, will offer an astonishing buffet variety of over 500 mouth-watering gourmet food options, a lavish Sri-Lankan style breakfast and exclusive beverages complimented by the chance for participants to win loads of prizes including air tickets.

Tickets are priced at Rs. 20,000 per person. Ticket reservations and delivery options can be provided by contacting Dilrukshi on '07773587419'. Visit 'www.watersedge.lk' to purchase your tickets online with a special 5% discount.