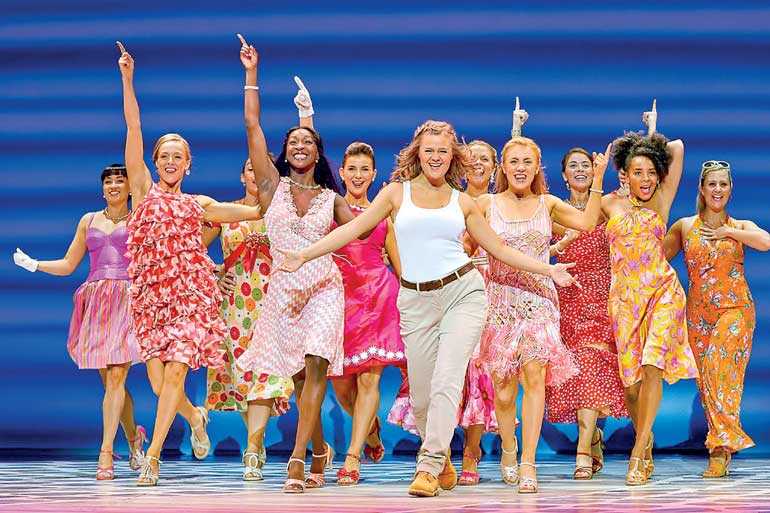 With Cinnamon Life gearing up to present Benny Anderson and Björn Ulvaeus' iconic Broadway musical Mamma Mia! at the Nelum Pokuna Mahinda Rajapaksa Theatre from 22 to 30 December, the event is fast becoming a popular household and workplace topic.

If you're looking for the ideal way to show gratitude to your employees, clients and partners this holiday season, consider giving them the chance to enjoy this enchanting tale of love, laughter and friendship which has captured the hearts of millions across the globe. Featuring the very best of the West End, this classic theatre performance is sure to offer your clients a truly memorable and one-of-a-kind experience.

During the holiday season, most corporates take the opportunity to nurture their relationships and partnerships with the various groups and individuals that have added value and contributed to their company's journey throughout the past year. This year, for the first time in Sri Lanka and Asia, corporates have the chance to gift their valued stakeholders tickets to the world-famous Mamma Mia! musical, which retells the timeless story of a mother, a daughter, three possible fathers and an unforgettable trip down the aisle. This thoughtful gift is the ideal way to thank clients and partners for their support, whilst giving them the chance to create vibrant moments and memories with their loved ones during the holidays.

Written by globally acclaimed British playwright Catherine Johnson, Mamma Mia! is a musical that is based on a series of songs composed by Benny Anderson and Björn Ulvaeus, who are former members of the world-renowned Swedish pop group ABBA. Featured in the musical are some of the group's best-loved and most memorable hits such as 'Super Trouper', 'Lay All Your Love on Me', 'Knowing Me, Knowing You', 'Take a Chance on Me', 'Thank You for the Music', 'Money, Money, Money', 'The Winner Takes it All', 'Voulez-Vous', 'SOS' and the extremely popular 'Dancing Queen'.

Over 60 million people in 440 cities around the world have fallen in love with the characters, story and songs from this classic musical, which retells the timeless story of a mother, a daughter, three possible fathers and an unforgettable trip down the aisle.

The production will be performed for the very first time in South Asia in collaboration with Little Star Services (Europe), the cast of this musical comprises internationally acclaimed performers who will bring out the best of Broadway and West End productions to Colombo. Little Star Services was formed in 1996 by Judy Craymer, Benny Anderson, Björn Ulvaeus and Richard East to produce the stage musical 'Mamma Mia!'. Based in London, Little Star is now a successful global producer of theatre, film, television, publishing and music.

Tickets for the musical are available across four different seating categories, and are priced at Rs. 7,500, Rs. 10,000, Rs. 15,000 and Rs. 20,000. For more details or ticket reservations, please contact +94 71 711 8111 or drop an email to events@cinnamonhotels.com. Tickets can also be booked online at www.cinnamonboxoffice.com.

Special discounts are available for tickets that are bought in bulk. Cinnamon Life presents Benny Anderson and Bjorn Ulvaes' West End production of Mamma Mia – in association with HSBC Premier, Destination partner – Sri Lanka Tourism Promotion Bureau, Airline partner – Sri Lankan Airlines. Banking Partner – HSBC, Conceptualised by Cinnamon Hotels & Resorts, Radio partner – YES101 & Legends96.6, Logistical partner – Advantis Freight, Delivery partner – Grasshoppers, Booking Engine partner – Book My Show, Outdoor Media partner – Emerging Media, Cinema Partner – Scope Cinema, Print Media and Web Partners – Sunday Times, Daily Mirror, Daily FT, Life online, Daily Mirror.lk, Hi Magazine and HI TV and Sagara Lakmal De Mel – Photography partner.