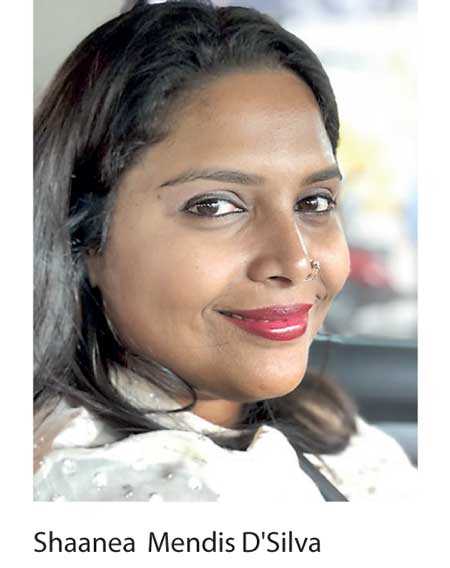 Janata Seva Sangh (Mumbai, India) is a non-profit trust established by the former Mayor of Mumbai, Dr. Prabhakar S. Pai in 1962, as a service to the community, to provide free medical services and other aid to the underprivileged.

The cultural arm of Janata Seva Sangh will bring you a showcase of contemporary art, in collaboration with Sri Lankan artist Shaanea Mendis D'Silva in an exhibition titled, 'Regeneration.'

Together, they will raise funds for free medical aid and funding children's education in Mumbai.

Shaanea's work is unique in method and process. She uses – mark-making with the use of rust stains, and intricate watercolour and pen and ink drawings that have evolved from her nature-inspired, meditative collection, 'cellscapes'. The use of gold leaf and gold acrylic will add a new dimension to her 'Regeneration' series.

The springboard for Shaanea's inspiration has always been Mother Nature, with its abundant intricate patterns that she meditates on as the tiny building blocks of a much larger picture. However, she now finds herself drawing parallels in her work that are socially and politically charged. Having grown up in a climate of a civil war in Sri Lanka, the use of decaying iron and rust stains in her work have begun to resemble the scars of war and violence, bloodstains and scattered shrapnel. The golden background on which these nails will be laid to rest represents power and wealth; it depicts a hierarchy that controls the law on weapons-use in our world today, for its own personal gain.

'Regeneration' will be Shaanea's fourth solo exhibition, having exhibited in Colombo at Barefoot (2017), the Lionel Wendt (2015) and Harold Pieris (2012) galleries, as well as having group-exhibited in the past in Singapore and Sri Lanka.

In addition, a permanent exhibition of her work is installed at Kopi Kadé, Stratford Avenue, Sri Lanka. Most recently, she has collaborated with Veronel – Art and People, Poland, who represent and promote her work in Poland and the EU.

Shaanea holds a BA (Hons) in Fine Art from The Lasalle College of the Arts, Singapore.

The exhibition will be held from 1-7 June, at the prestigious 'Bombay Art Society' in Bandra

West, Mumbai, India, with an exclusive preview to be held on 1 June.