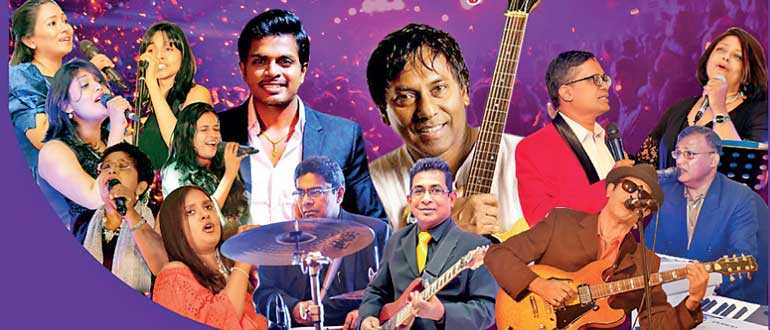 By Dr. B.J.C. Perera

It is a common belief and a much bandied general impression that medical doctors are a very serious set of people who are mainly involved in looking after people with illnesses. True enough they perform that ever so immensely important task in society in the sphere of healing the sick and such a mission is by no means to be taken lightly in view of its tremendous significance. Healing the sick is certainly a noble task and many of them are renowned performers as well as experts in their own chosen specialties of the profession.

However, it may come as a surprise to many that several of these medical men and women have other talents. Among these are musical, acting, drama and performing arts aptitudes. There are very many extremely gifted performers of real class amongst our medical men and women.

In recognition of this the Sri Lanka Medical Association (SLMA) provides an opportunity for these artistic men and women to present their abilities and flair in music, drama and dance at the 'SLMA Doctors' Concert' held during its Annual International Scientific Congress. It is usually presented on the evening of the second day of the congress proper and this year it will be held at the Main Ballroom of the Galadari Hotel on 28 July from 7.00 p.m. onwards.

This is a much awaited opportunity for members of the medical profession and their family members to put their hair down and forget medicine for the evening. This year, there will be about 30 or so performers whose repertoire will include songs, instrumental presentations and skits.

In addition, there will be a few invited recitals by non-medical virtuosos of international repute who will add a touch of extra class and a sparkling dazzle to the entire event. The final item of the evening will be a harmonised choral presentation by the entire Executive Council of the SLMA depicting the beauty and glamour of our motherland, truly a land that has been made for all of us.

The SLMA Doctors' Concert has a most proud heritage of being staged annually for quite a few decades. The standards of the routines and acts presented have shown a vastly progressive escalation in the levels of absolute quality of the presentations and it has become a much looked forward to evening of entertainment and enjoyment over the years. The event usually takes place in front of an appreciative cosmopolitan audience which is there to savour the delights of an enthralling musical evening par excellence.

This year that renowned musician SLMA Vice-President Dr. Christo Fernando, together with the two social secretaries Dr. Pramilla Senanayake and Dr. Preethi Wijegoonewardene have gone that extra mile and left no stone unturned, in their efforts towards producing a glittering musical and drama extravaganza.

It is guaranteed to excite the perceptive penchant of even the most discerning musical enthusiast. The program consists of a fabulous collection of golden oldies, modern pop, stage acts and many other superlative components. It is not listed here in view of the constraints on space.

Members of the medical profession, their guests and even members of the general public are most welcome to attend this melodious and spectacular performance by doctors and their family members.

Entrance is free but attendees need to register and obtain an entrance ticket from the Sri Lanka Medical Association at No. 6, Wijerama Mawatha, Colombo 7.