Nilupul Silva soloist for Wieniawski's Concert Polonaise in D
Soul Sounds and The Peterite Chorale featured choirs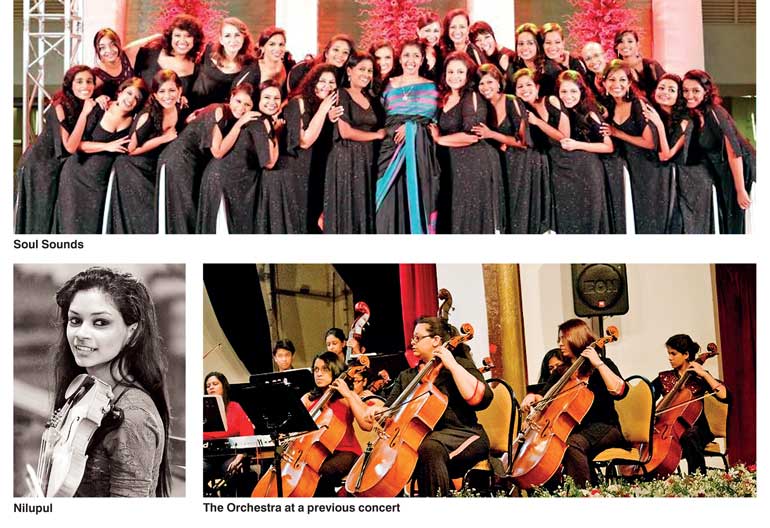 From the traditional to the classical, to the symphonic and the very familiar, get into the mood of Christmas as the Symphony Orchestra of Sri Lanka decorates a score of Christmas music with all the sparkle, tinsel, glitter and shimmer to make the annual Family Christmas Concert on Sunday 10 December at the Ladies College Hall at 7 p.m. truly magical. The program is replete with some age-old classics, O Holy Night, and Let it Snow to name just two.

Bizet's Carmen Suite No 1 and Strauss' famed Tik Tak Polka Schnell add that light classical touch to an exciting symphonic evening, with a dash of all that's good about Christmas heard through Bruce Broughton's Overture to Miracle on 34th Street. All this is just the tip of the Winter Wonderland that the SOSL promises will evoke that inexpressible 'Chistmassy' feeling that will make you want to sing along.

Oh…and that is promised too, when at the end of the concert, you must join in to raise your voice with the choirs in singing some well known Christmas songs. The featured choirs are the award winning all female choral group Soul Sounds and The Peterite Chorale – both sets of voices bound to add that much needed festive flavour. They will be collaborating on these popular carols plus adding "It's beginning to look a lot like Christmas" and an exquisite arrangement of "Mary, did you know?" to make sure that Christmas is surely the magical season it truly is.

Under the baton of Dushyanthi Perera, who has been at the helm of the SOSL throughout its 60th year celebrations, this concert will feature Nilupul Silva, the SOSL's extremely talented lead violinist, performing Wieniawski's Concert Polonaise in D, a brilliant short work for violin and orchestra.

The orchestra will add more magic to its repertoire with Leroy Anderson's charming Bugler's Holiday, as well as his Christmas Festival, and a medley from How the Grinch Stole Christmas.

The principal sponsor for the SOSL Family Christmas Concert is Link and Co-sponsor is Bank of Ceylon. Box Plan and tickets are at the Lionel Wendt Theatre.