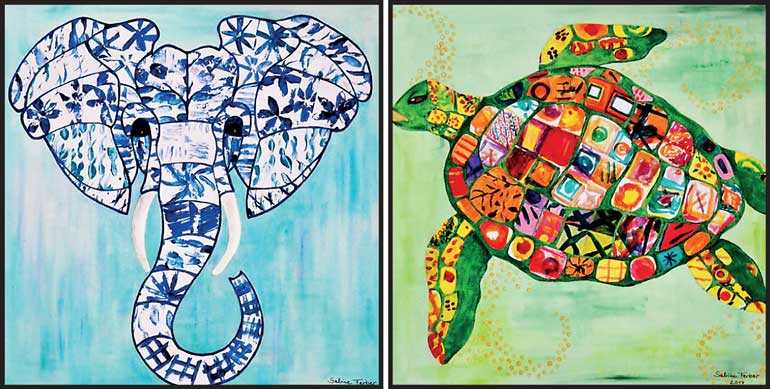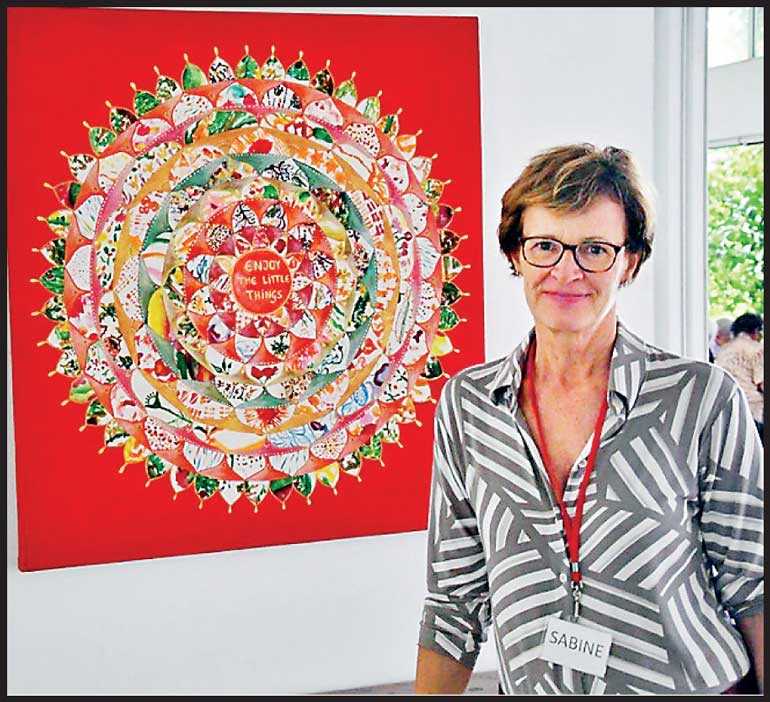 In addition to the many events the Lanka Alzheimer's Foundation (LAF) organises during the month of September to celebrate World Alzheimer's Month, this year, LAF is presenting a unique exhibition appropriately titled 'Remember Me Sri Lanka' from 22 to 30 September at the Barefoot Gallery. The objective of this exhibition is to raise awareness of Alzheimer's disease and related dementias and combat the stigma that surrounds the disease.

In March 2017, Sabine Ferber, a volunteer at the Lanka Alzheimer's Foundation (LAF) gifted a beautiful piece of art that she had created from cutting and pasting bits and pieces of paintings done by LAF's clients at the Activity Centre. The 'Mandala' was the inspiration for the exhibition of collages.

The colourful and vibrant collection of 26 collages skilfully and painstakingly created by Sabine, are based on Sri Lankan themes and will be on sale. This art project has provided LAF's clients many enjoyable hours of self-worth, which has helped to enhance their communication skills, brain function and social interaction.

Art serves as a valuable outlet and is known to trigger dormant memories and emotions and inspire conversations among people with dementia who may experience difficulty in expressing themselves. Working on the project has allowed our clients, all of whom are diagnosed with dementia, to express the thoughts and emotions trapped inside them. LAF is very grateful to Sabine for agreeing to take on this enormous challenge with so much passion and commitment – she has worked tirelessly over the past 18 months.

As one of many holistic therapies used to help those living with Alzheimer's disease and other forms of dementia, experts agree that art therapy has life enriching effects for people who suffer from memory loss. Either by viewing or creating art, people with Alzheimer's can experience self-expression and social engagement in a way that benefits their overall health.

Sabine Ferber believes that art has the ability to alter the mind, affect behaviour, emotions and relationship with others. For people living with Alzheimer's disease, this truly is important," she says. Art therapy helps to reduce stress, fear, anxiety, agitation and isolation.

So head out to the Barefoot Gallery any day between 22 and 30 September (10 a.m. to 7 p.m.) to view these unusual creations of art – uniquely different and a first for Sri Lanka.