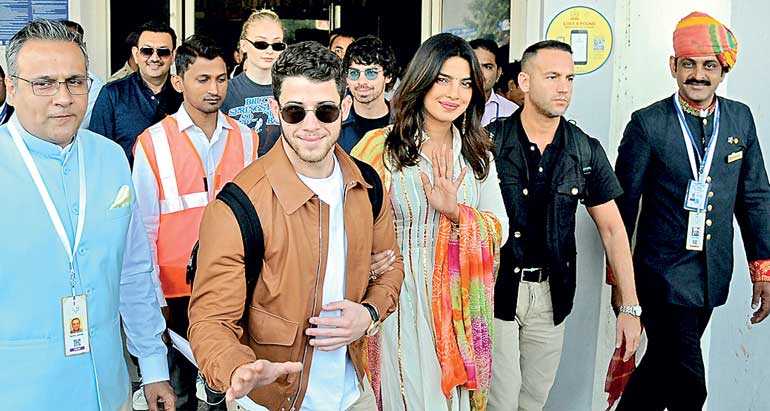 Bollywood actress Priyanka Chopra and singer Nick Jonas wave as they arrive at the airport in Jodhpur in the desert state of Rajasthan, India, November 29, 2018 - REUTERS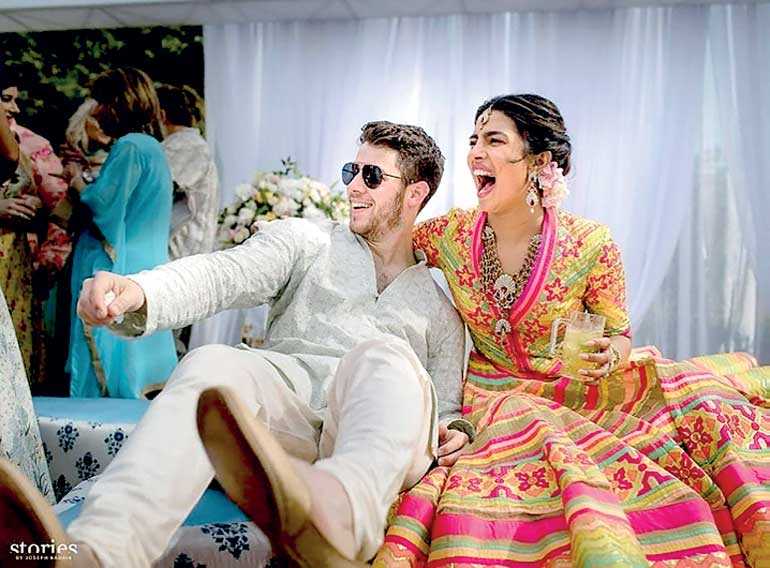 This handout photo released by Raindrop Media on December 1, 2018, shows Bollywood actress Priyanka Chopra (R) and American singer Nick Jonas during their wedding celebration at Umaid Bhawan palace in Jodhpur. - Bollywood actress Priyanka Chopra and American singer Nick Jonas have tied the knot at a lavish ceremony in a royal Indian palace before friends and family. Fireworks lit up the sky as the celebrity couple exchanged vows on December 1 in a Christian ceremony at the opulent Umaid Bhawan palace in Jodhpur, in the western desert state of Rajasthan - AFP
---
MUMBAI (Reuters): "Quantico" actor and Bollywood star Priyanka Chopra married US singer Nick Jonas on Saturday in a Christian ceremony attended by close family and friends at one of India's most opulent royal palaces, People magazine reported.
The couple are due to have a traditional Hindu wedding ceremony on Sunday and host a reception in New Delhi next week.

The bride, groom and other members of the wedding party wore outfits designed by Ralph Lauren, the design house said on its Twitter account.

The wedding was officiated by the groom's father, Paul Kevin Jonas, People said.

Chopra, 36, who headlined three seasons of the ABC crime drama "Quantico", is one of Bollywood's biggest female leads with acting credits in several big-ticket films.

Nick Jonas, 26, and his brothers Kevin and Joe formed a band, The Jonas Brothers, in 2005 and soared to fame as members of Disney's stable of teenage stars. The band split up in 2013.

Representatives for the couple were not reachable for comment. The venue of the wedding, the Umaid Bhavan Palace in the Indian city of Jodhpur, has been cordoned off to outsiders and no media were allowed near.

Local police on Saturday had to intervene after the couple's security men had an altercation with photographers who were trying to take pictures of the venue, a Reuters witness said.

The palace is the home of the Jodhpur royal family, but part of it has been converted into a hotel with peacocks roaming 26 acres of landscaped gardens.