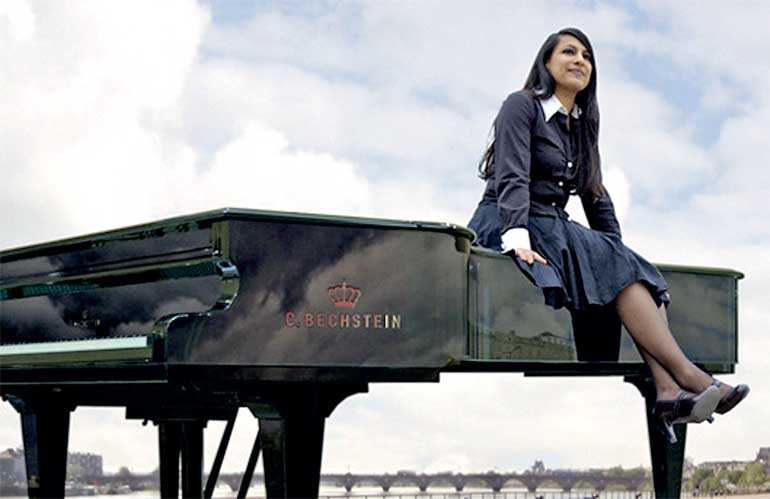 The French Spring Festival will celebrate music through an exceptional and original piano concert by Shani Diluka with Sahana Banerjee and Prabhu Edouard on 9 July at 7 p.m. at Bishop's College.

As an 'exceptional' performer (Figaro) blessed with a 'winged virtuosity' (Classica), Shani Diluka establishes a bridge between the East and the West. Born in Monaco of Sri Lankan parents, she came to notice at the age of six thanks to a program set up by Princess Grace of Monaco and was then chosen to take part in a specialised program at the Académie Prince Rainier III in the Principality. She later entered the CNSMD in Paris, where she won a first prize, with the unanimity of the jury, after being advised by B. Rigutto, G. Pludermacher, M.F. Bucquet and J. Chaminé. During this period, her meeting with Leon Fleisher philosophically and definitively marked her career.

So it was that during her post-grade course, she met Maria Joao Pires, Menahem Pressler and Murray Perahia, all three of whom invited her to work with them. Other encounters were to follow in 2005, when she joined the Fondation de Come, presided by Martha Argerich.

Soloist invited by many orchestras, she has played in the biggest venues in the world such as the Teatro La Fenice of Venice, the Sala de Sao Paulo, and the Konzerthaus of Vienna.

In Colombo, Shani Diluka will present 'Cosmos' at Bishop's College with Indian musicians Sahana Banerjee at sitar and Prabhu Edouard at tablas.

'Cosmos' explores the links between Beethoven and Indian music whose mysticism has historically inspired the Viennese composer. This project will continue in 2020 with a film co-produced by the Philharmonie of Paris for the 250th anniversary of Beethoven's birth.