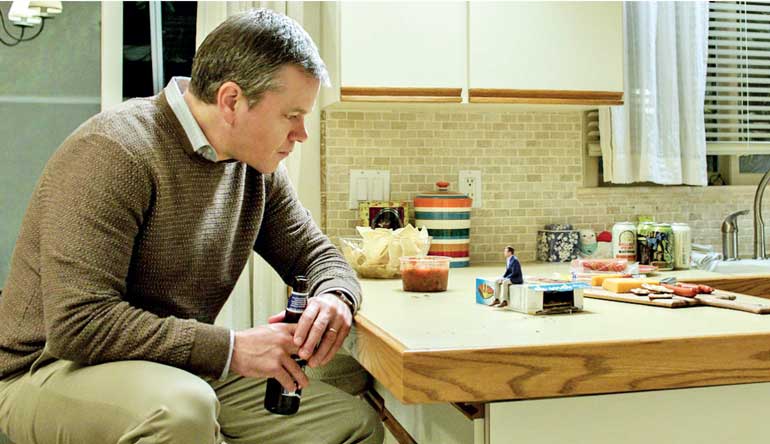 American science fiction comedy-drama "Downsizing" will be released on 19 January 2018 at Liberty By Scope Cinemas, Sky Lite Malabe, Savoy Cinema, Sigiri Katugasthota.

Directed by Alexander Payne and written by Payne and Jim Taylor the film's cast include Matt Damon, Christoph Waltz, Hong Chau, and Kristen Wiig

A social satire in which a man realises he would have a better life if he were to shrink himself to five inches tall, allowing him to live in wealth and splendour. When scientists discover how to shrink humans to five inches tall as a solution to overpopulation, Paul (Matt Damon) and his wife Audrey (Kristen Wiig) decide to abandon their stressed lives in order to get small and move to a new downsized community — a choice that triggers life-changing adventures.