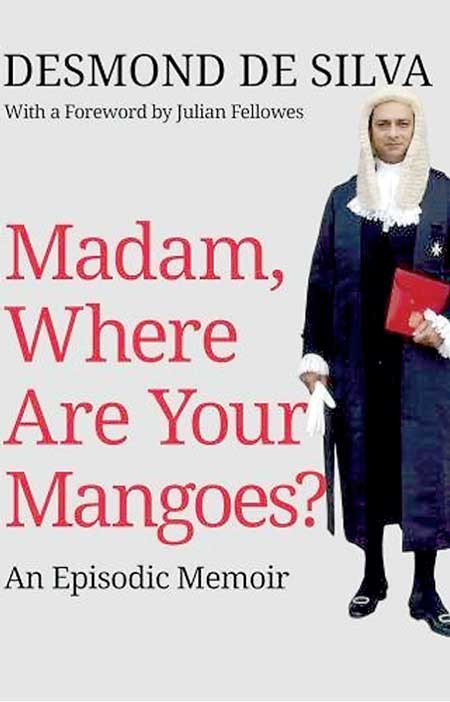 'Madam, Where Are Your Mangoes?' is the fascinating autobiography of Desmond de Silva QC and his life in the law, from the arrest of Charles Taylor for war crimes in Sierra Leone, to defending household names such as John Terry, via murder, celebrity and spy trials.

Born in Ceylon during World War II, de Silva went on to become one of the most distinguished and high-profile jury advocates of his generation. This memoir provides an authoritative account of some of his most remarkable cases, covering over half a century of practice in the courts of England, the Commonwealth and as Chief Prosecutor of an international criminal court that in 2012 brought to justice the first Head of State since the Nuremberg trials in 1946. It is also a revealing portrait of Britain's post-war social, political and cultural landscape and a testament to the unparalleled importance of the rule of law in society.

De Silva's own reminiscences are complemented by a series of stories relating to his most colourful cases by the Evening Standard's veteran court correspondent Paul Cheston. Accessible and entertainingly written, de Silva describes a remarkable life spent in the corridors of power.

The book is being released in London on 20 September but a special signing ceremony by him of his books will be held at the Vijitha Yapa Bookshop at Crescat Boulevard, Colombo 3 at 11 a.m. today, 8 September.