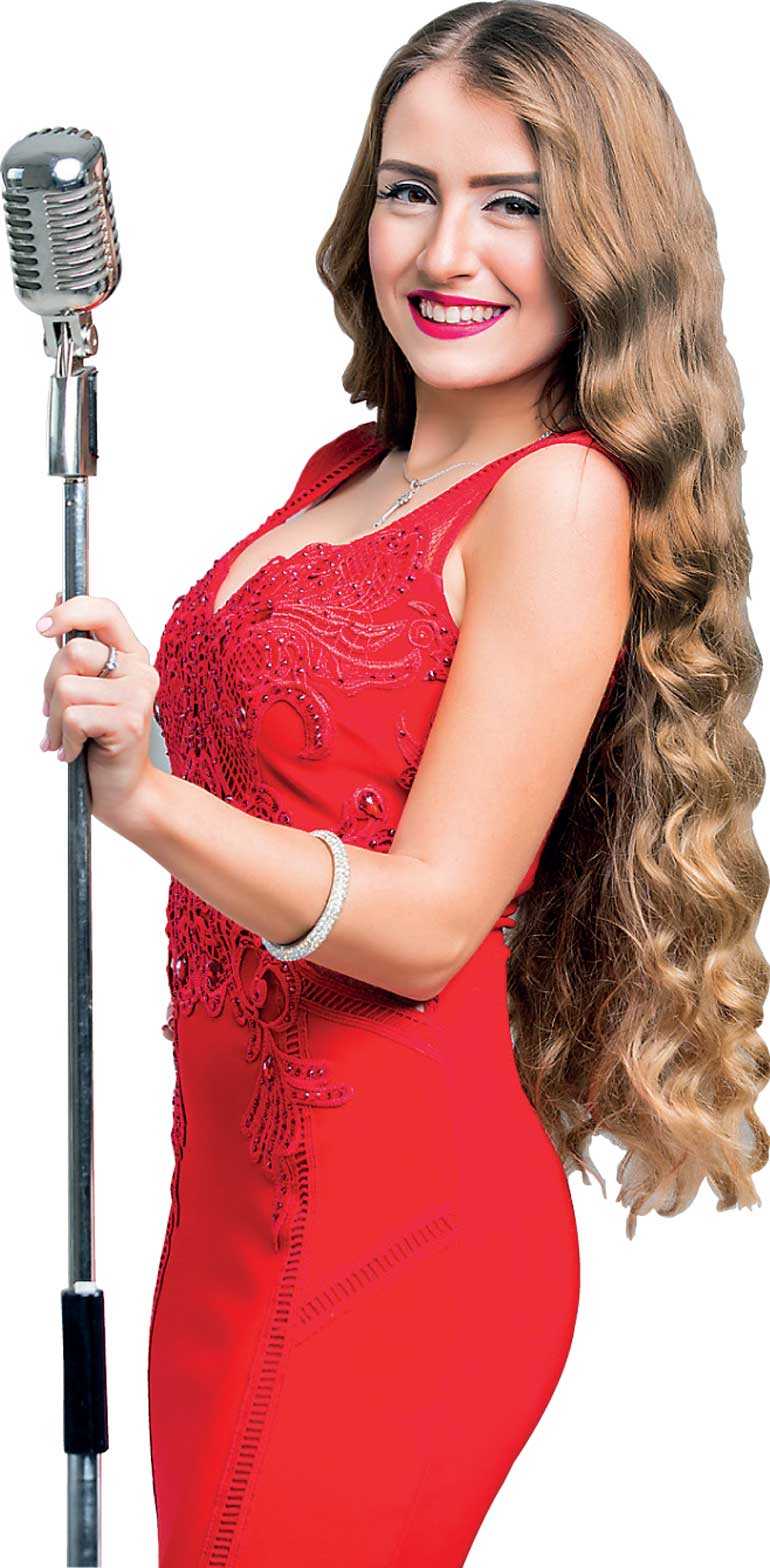 Natalia Rudenko, the Ukrainian nightingale will enthral you at The Lattice of Taj Samudra Colombo. She will be performing at the lobby lounge Lattice once the sun sets in, during 6:30 p.m. to 10:30 p.m., Tuesdays to Sundays. The voice and rhythm of an enchanting young lady delight the guests, adding much more to the tranquil night where luxury indulges.

Interestingly, The Lattice and Natalia, is a combination worthy experiencing.

Situated at the very centre of Taj Samudra, the atmosphere at Lattice is casual, relaxing and yet exclusive, which speaks the language of unhurried luxury. Opened from morning till late evening, from 9 a.m. to 11 p.m., it is an ideal place in the busy city of Colombo to relax with your favourite drink. To simply unwind or have a casual chat, with a choice over a wide range of beverages – a cup of coffee, fine local teas or even a mocktail, the lounge is also equipped with a well-stocked bar. A much sought after place to spend time with friends and family – reinforcing this setting is its décor inspired by the Sri Lankan culture and traditions, with views of a sprawling garden. The English Afternoon Tea service is also offered at The Lattice.

Natalia sings in multi-lingual and in multi style from the top 100 evergreen songs – French, Italian, Spanish, Arabic and English in addition to her mother tongue Ukraine and Jazz, Soul, Blues and Pop music styles. "Most of the songs I perform are topping the chart lists. I have quite a good fan base here," smiles Natalia. Some songs sung by her which are in popular demand are – Hotel California, My Way, You Make Me Feel Like a Natural Woman, Valerie, I am Not the Only One, Adele Songs, plus the Arabic Songs by Singer Khalid and Nancy Ajnam. What a variety!

Her sheer talent, the voice, amuses all. To perform as a singer is a dream that came true, a passion that realised for Natalia, who has also performed over five years in Dubai and Bahrain top tier hotels. Being a Russian, from a country famed for performing artists, arts and drama and theatres, Natalia's roots need no introduction. Raised in the city of Dnipro, is also where she received her piano lessons for some years; a product of Oles Honchar Dnipro National University with a degree in Geography.

Join in for an enjoyable evening and a singing sensation with 'The Lady of the Lattice'.