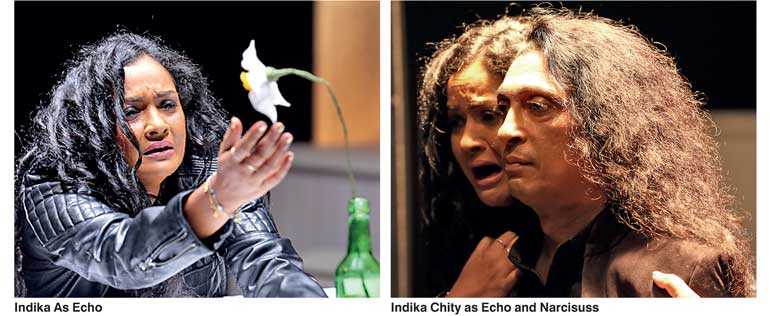 The ceremonial launch of the music video 'Mama Donkarayayi' (I am Echo) based on a song written by Asoka Handagama and composed by Chitral Somapala and sung by Indika Upamali will be held at the NFC's Tharangani Cinema on at 4 p.m. on 1 August.

This song, based on two mythical characters, Narcissus and Echo from Greek-Latin mythology, is set in contemporary society. The discussion around the song will be triggered by two speeches by Saman Wickramaarchchi and Deepthi Kumara Gunarathne.

Featuring Indika Upamali and Chitral Somapala, the cinematography and art direction of the song are by Channa Deshapriya and Upul Chamila Bandara. 'Mama Donkarayayi' is written and directed by Asoka Handagama. The organisers extend an open invitation to all those who are interested in experiencing this great evening.