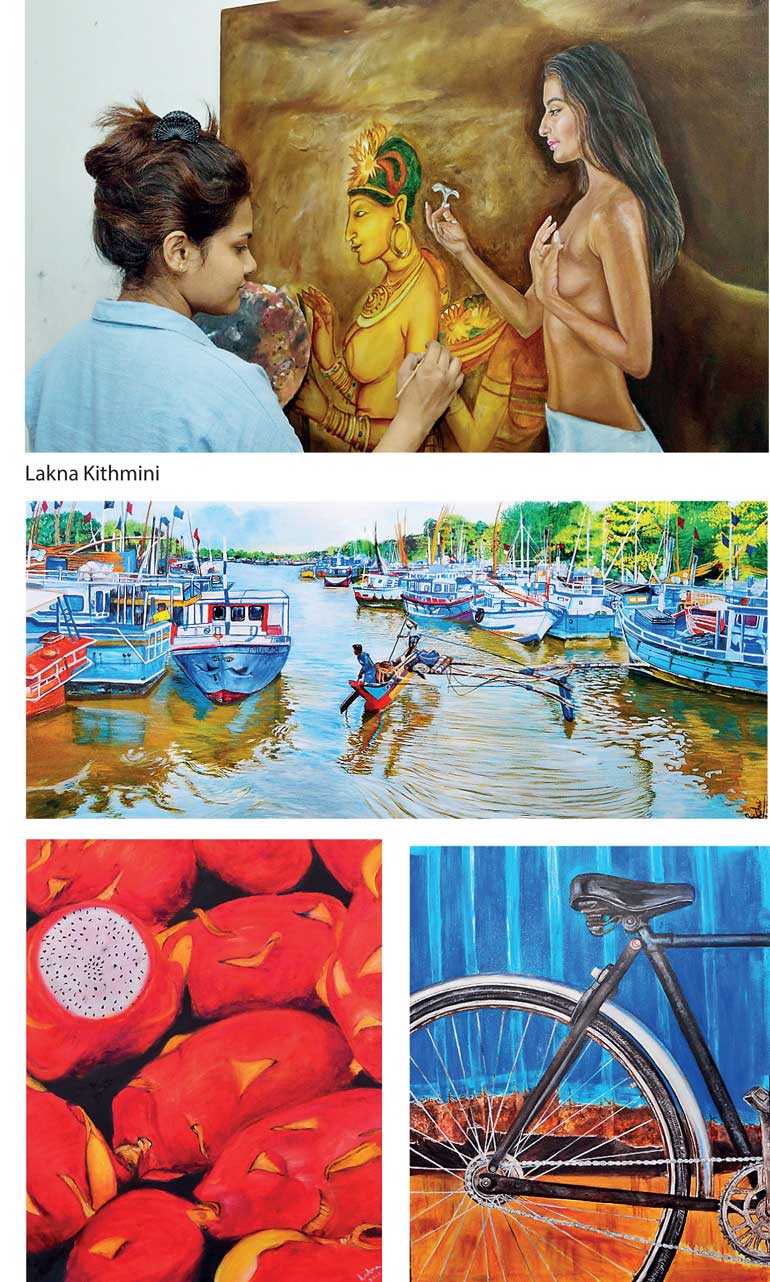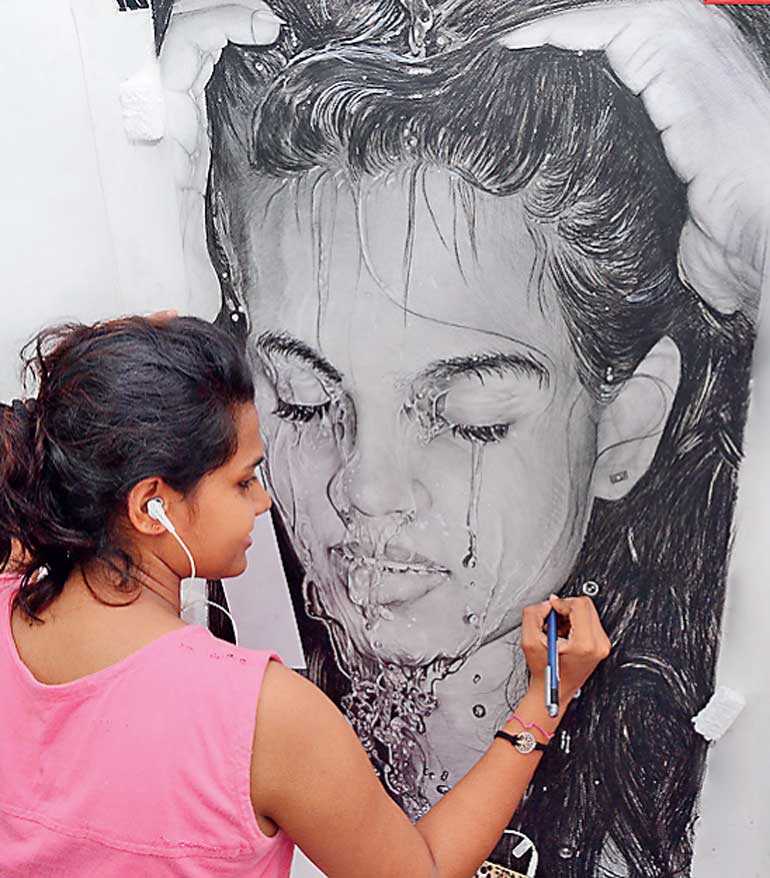 Talented young artist Lakna Kithmini will hold her solo art exhibition titled 'The styles' on 4 and 5 August from 9 a.m. to 7 p.m. at the Lionel Wendt Art Centre, Colombo 7.

The 24 year old Lakna's latest exhibition of visual arts will feature a combination of eras, cultures, styles, ethnic groups, etc.

A past student of Yashodhara Maha Vidyalaya Colombo, Lakna has been a creative personality from young age excelling in arts.

"I started to make hyper realistic drawings, so I drew many popular characters in hyper realistic method. After that, I thought of try oil paintings, in first time in my life. Because it was a success, the next idea was to do an exhibition; called 'Sparking Spirit'. By the grace of God it was a great success. Secondly I had a great opportunity to do my next exhibition with combining with other two artists who were in same age," recalls Lakna.

Having completed the Higher National Diploma in Visual Communication at AMDT, Lakna is currently working as a Fashion Print Designer in a clothing shop.