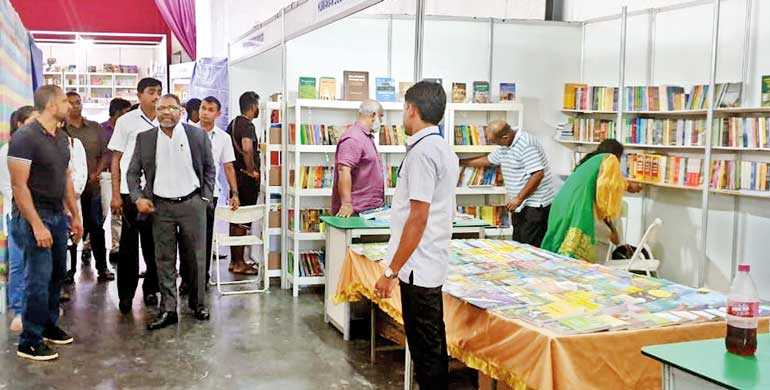 Governor of Northern Province Dr. Suren Raghavan visited Jaffna Veerasingam Hall on Monday to inspect the pre-arrangements of the Jaffna Book Fair which began yesterday (27).

'The Jaffna Book Fair 2019' is organised by the Ceylon Booksellers Importers and Exporters Association in keeping with the conceptualisation of Governor of Northern Province, Dr. Suren Raghavan.

The inauguration ceremony of this first-ever book fair will be held under the patronage of the Governor tomorrow and it will last until 1 September.

It should be noted that the exhibition hall has been divided into 30 sections; each section will contain the books for schoolchildren, children's storybooks, guides, and books of local and Indian senior authors.

An art competition for school children has also been organised. A seminar titled 'Future' – for the children's creativity which includes children's literature, children's media, drama and cinema for children and children's fine arts will also be held tomorrow evening from 3 p.m. to 6 p.m.