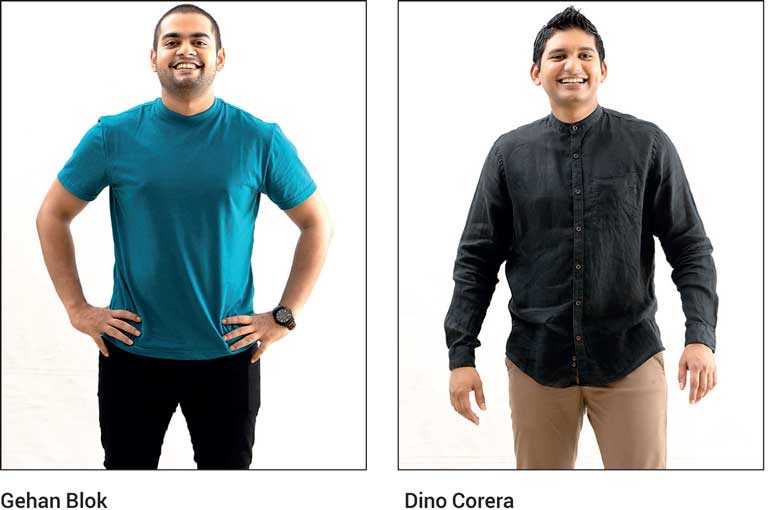 A stand-up comedy show that 'plays on your sensibilities and preys on your sensitivities' is how Identities Inc. describes their upcoming show, 'Politically ඉන්correct'. This September, the theatre company brings to the stage a fresh new comedy show together with four of Sri Lanka's funniest comedians in the local English theatre scene.

The last few years has seen a revival in the stand-up comedy genre both internationally and in the local scene, thanks to the influence of late night talk shows, Netflix specials and Sri Lanka's own playwrights and dramatists who are bringing comedy and original satire to a new age of local English and Sinhala theatre.

Directed by Gehan Blok and produced by Dino Corera, 'Politically ඉන්correct' will be a new addition to the budding stand up franchises that have taken the local stage and internet by storm with their authentically Sri Lankan brand of humour.

The two seasoned thespians are no strangers to comedy. Brave, brash and innovative, 'Blok and Dino' as they are popularly known bring their own creative and inventive streak to modern day marketing and advertising with their signature brand of comedy that uses content that is resonant with any Sri Lankan. Laced with witty side eye and comedic jabs at current events and politics, their style is relevant, funny and relatable.

September's show promises that and more courtesy of fellow entertainers and performers- Dominic Keller and Pasan Ranaweera. Dominic, Gehan and Dino all had their start in stand-up comedy performing for StageLight&Magic Inc.'s popular 'Freddy' franchise which was created by Feroze Kamardeen.

While this will mark Pasan's first stand-up comedy show, audiences will remember his slick-backed curls and anxiety-ridden portrayal of Cyril Nitharasuffering the continually suffering secretary of Arsikland's most infamous president – H.G.H.E. Chaminda Pusswedilla, played by Dominic, once again, a creation of Feroze as part of StageLight&Magic Inc.'s 'Pusswedilla' series.

This will be the third production for Identities Inc. since their establishment in 2014. Their first production of David Mamet's Pulitzer Prize-winning Glengarry Glen Ross was a sold-out hit in 2014, while their second production, 'The Irish Curse' by Martin Casella in 2015 garnered rave reviews for the stellar performances by the cast. The group has never shied away from controversial content that talks about the fundamental issues of people, making their audiences cringe, laugh and most importantly think.

The self-explanatory show will contain "a lot of things that people usually would think, but necessarily wouldn›t say. We want to explore the uncomfortable truths that currently prevail in Sri Lanka" explain Dino and Gehan. An evening of unbridled, un-sugar-coated comedy with a no nonsense agenda, audiences can nevertheless expect a show that will leave one reeling and wanting more.

'Politically ඉන්correct' is an adults only show and has been approved by the Censor/Public Performances Board of Sri Lanka. Tickets priced at Rs. 4,500, Rs. 3,500, Rs. 2,500, Rs. 1,500 and Balcony Rs. 1,000 are available at the Wendt and online on lionelwendt.org. Call 0112 695 794 for more information.