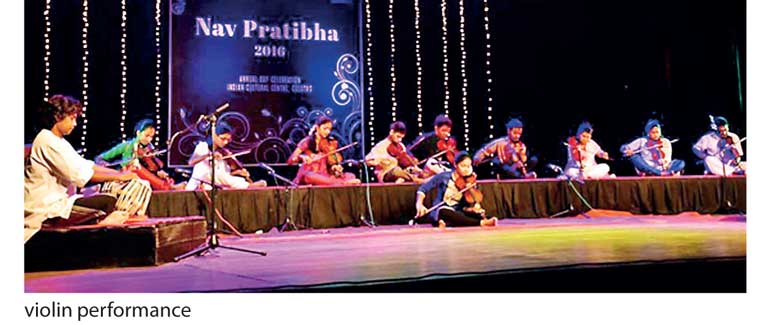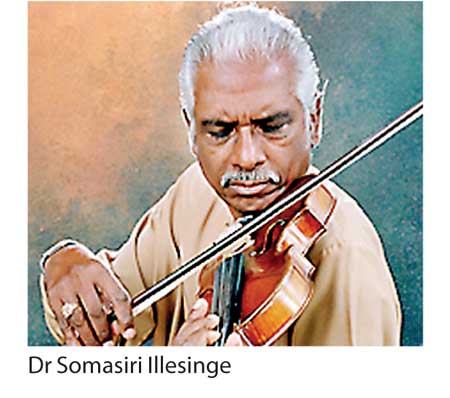 Indian Cultural Centre will be organising a Hindustani violin recital by renowned violinist of Sri Lanka Dr. Somasiri Illesinghe and his disciples, on 20 October at 6 p.m. at Indian Cultural Centre Auditorium, 16/2 Gregory's Road, Colombo 7.

Dr. Somasiri Illesinghe obtained his Visharada degree from the Bhatkhande University, Lucknow, India and has been trained under eminent guru Prof. G.N. Goswamy. Illesinghe has served in the Sri Lanka Broadcasting Corporation from 1966 to 1982 and at the Sri Lanka Rupavahini Corporation from 1982 to 1999 and retired as the Director of Music. Presently he is on the advisory board of TAMASHA – a Sri Lankan organisation that promotes classical music. Illesinghe has presented several solo performances in Sri Lanka and abroad including a performance in March 2005 at the India Habitat Centre, New Delhi. He was awarded a doctorate from University of Visual and Performing Arts. Illesinghe has been teaching violin since 1999 at the Indian Cultural Centre.

For further details please contact the Indian Cultural Centre on telephone no: 2684698 and email: iccrcolombo@gmail.com.