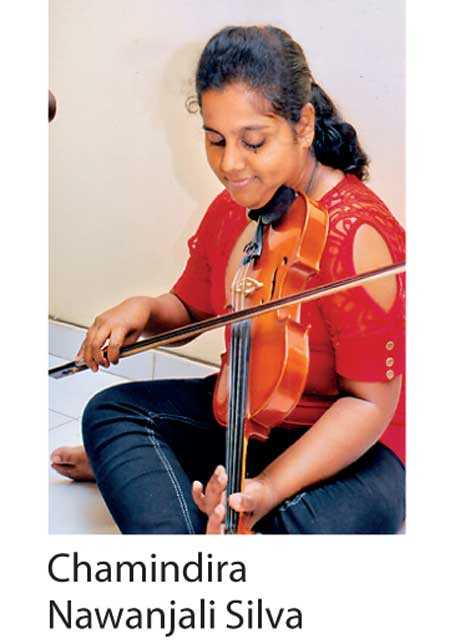 Swami Vivekananda Cultural Centre, High Commission of India, Colombo will be presenting a Hindustani violin recital by G.V.A Chamindira Nawanjali Silva at 6 p.m. on 18 July at SVCC (ICC) auditorium 16/2, Gregory's Road, Colombo 7.

Nawanjali completed her initial training in violin Sangeet Visharad from Guru Anil Mihiripenne from Sharadha Institute. She has completed a Degree of Sangeet Nipun in 2015 from Nuwan Sri Megha Satharasinghe Indian Music Academy of Sri Lanka. Currently she is studying for final year BA music, Hindustani violin at Indira Kala Sangit Vishwa Vidyalaya, Khairagarh, India availing scholarship from Indian Council for Cultural Relations, Government of India.

All are cordially invited. Free entry.

For further details please contact the Indian Cultural Centre on telephone no: 2684698 and Email: iccrcolombo@gmail.com.