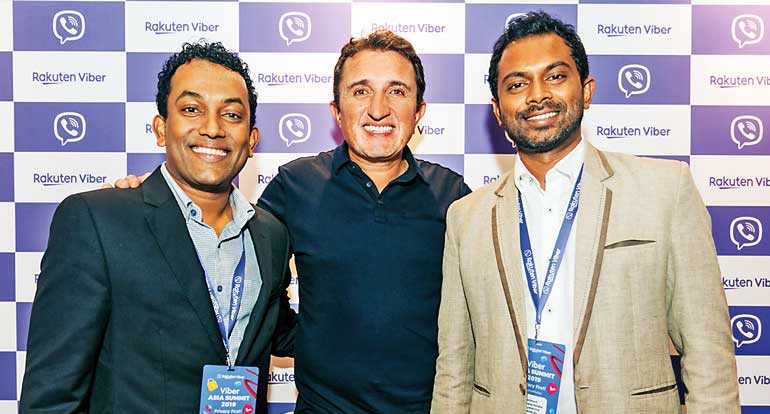 Bathiya Jayakody, Djamel Agaoua (CEO, Viber) and Santhush Weeraman
Launching on 27 November, fans can download customised BnS sticker packs exclusively on Viber.

Bringing one of Sri Lanka's most talented duos since 1990s closer to their fans, Rakuten Viber launches 'Bathiya and Santhush Community' along with cool and interactive sticker packs on 27 November.

The sticker pack will be available for free to all Viber users and BnS fans, making chatting fun and light-hearted. When users download the BnS sticker pack, they will automatically be able to join the BNS Viber Community.

Users can also search for 'Bathiya and Santhush' in Viber and join the community. Within the official verified 'Bathiya and Santhush' Viber Community, fans can now have first-hand updates with exclusive behind-the-scenes content with their favourite duo at their fingertips.

Commonly referred to as BnS, the pop duo has revolutionised the music industry in the country. With their eclectic songs and contemporary style, they have won fans both old and new alike.

Speaking of the partnership, Rakuten Viber Senior Director Anubhav Nayyar said, "Viber is delighted to have partnered with the country's most popular singing duo BnS. We've received an overwhelming response from the fans within the BnS Viber Community and look forward to give them even more access to their Sri Lankan fans."

Join the community now and access all the latest happenings in the lives of the singing duo at https://chats.viber.com/bathiyaandsanthush.